One of the studio's client wanted to sell a plot of land in Churruca, a neighbourhood in the center of Vigo known for its nightlife. Actually, the mayor has a personal interest in reducing that nightlife creating afternoon amenities.

In the client's best interest -and ours- we found an investor who was interested in creating a residential building.
Location
Vigo, Spain


Budget
€ 400.000


Status
Under Construction



Year
2018 –


Type
Residential


Client
–
Position
Project Architect


Team
FLGN Arquitectos


Programs
AllPlan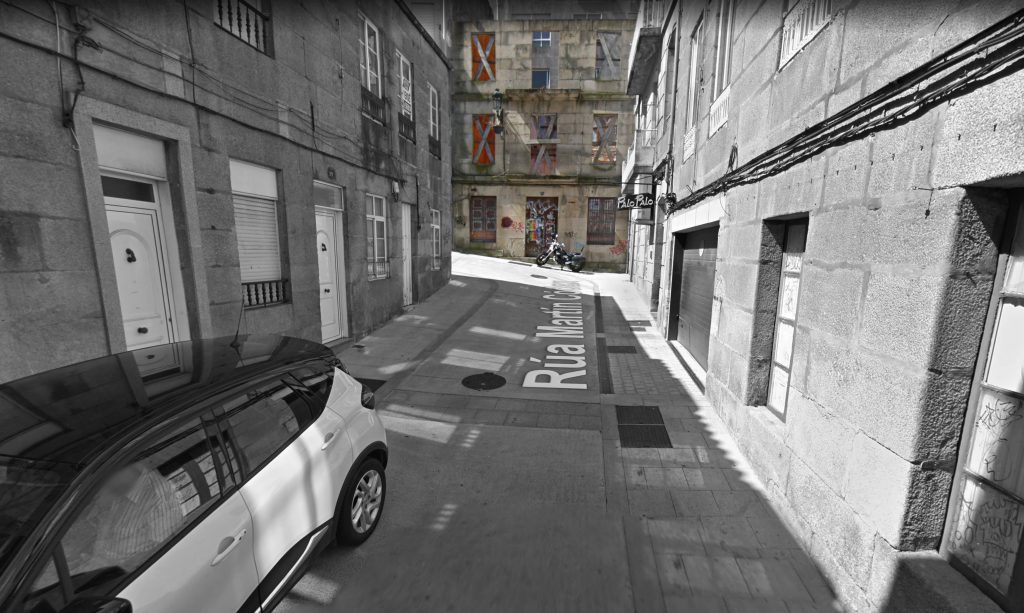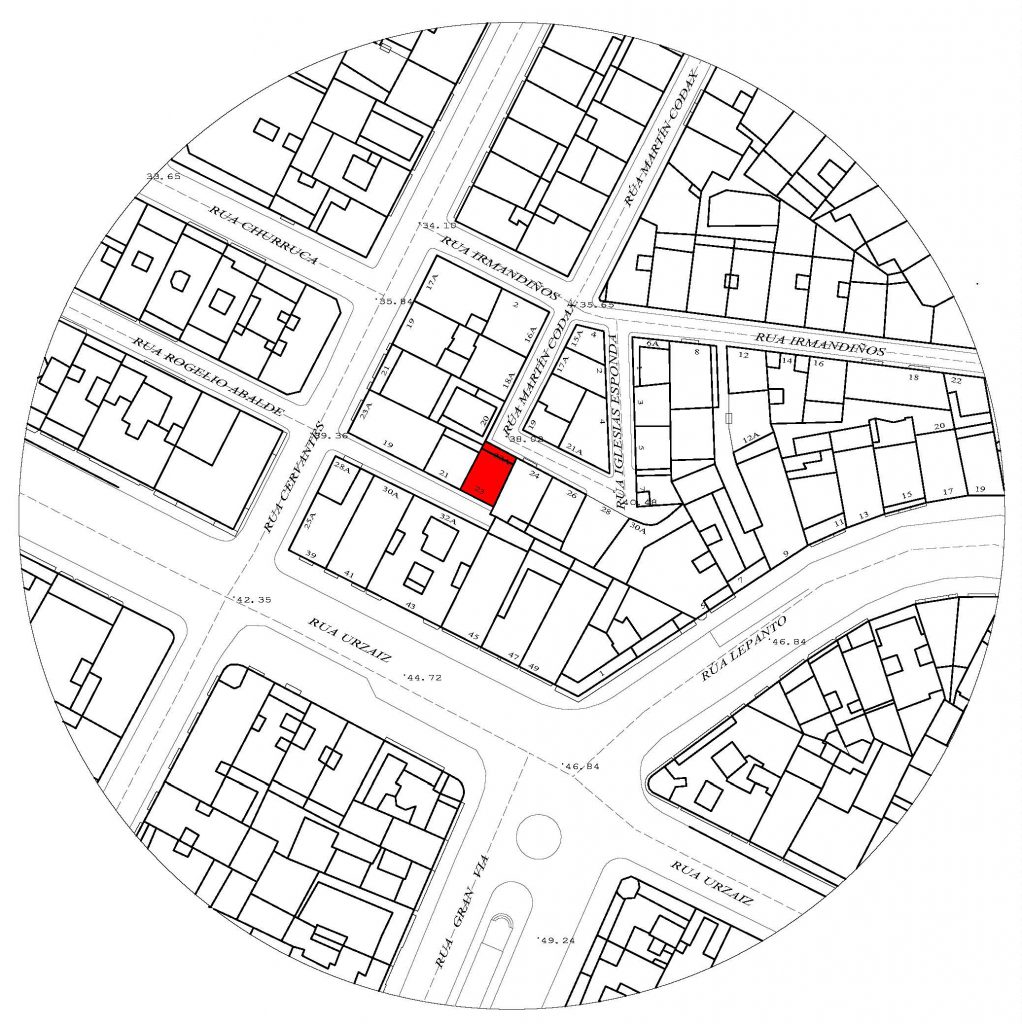 Due to the location of the building, the site is affected by the PEEC, a special ordinance for buildings in the city center. Because of that, the façade was protected and the heights are established, but does not settle maximum square meters.
Pre-proposal was mandatory for City Council's approval to check that regulations were fulfilled. The site is between to streets and the ordinance didn't specified from where we have to measure the maximum floors (4), so we came with an idea to have the maximum in both sides, having a mandatory setback in the 5th floor.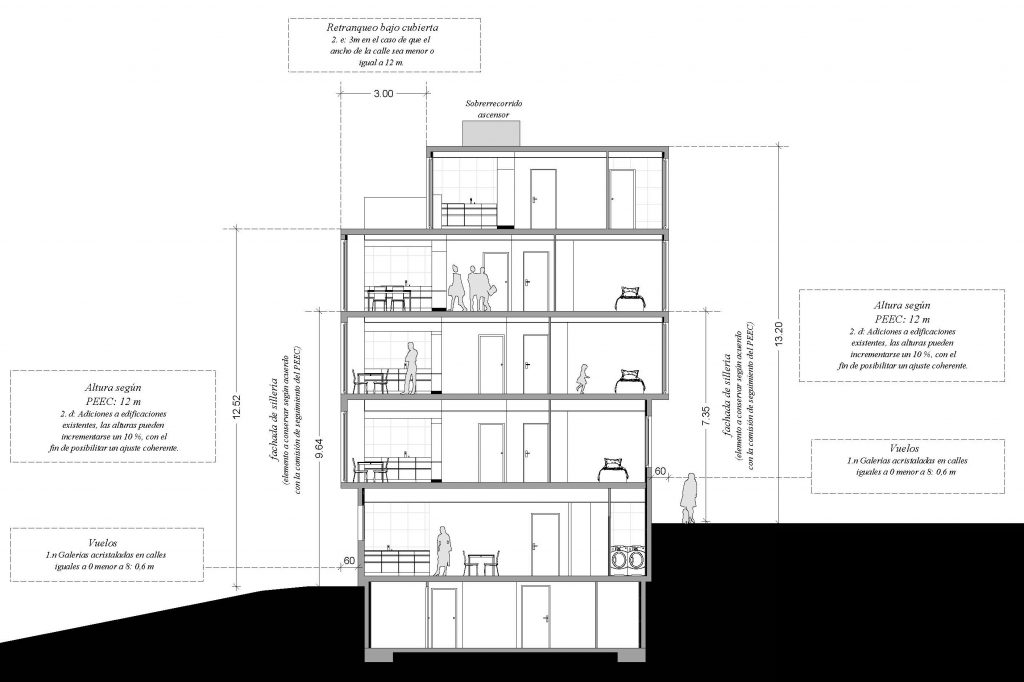 Floor plans
The floor plans achieve all the requirements from the PEEC, and also the Galician Habitational law. In the last one, the rooms have to meet square meters, window areas, and certain equipment requirements, such as storage room and laundry room for each apartment. So, having a limited space, every floor becomes a Tetris game.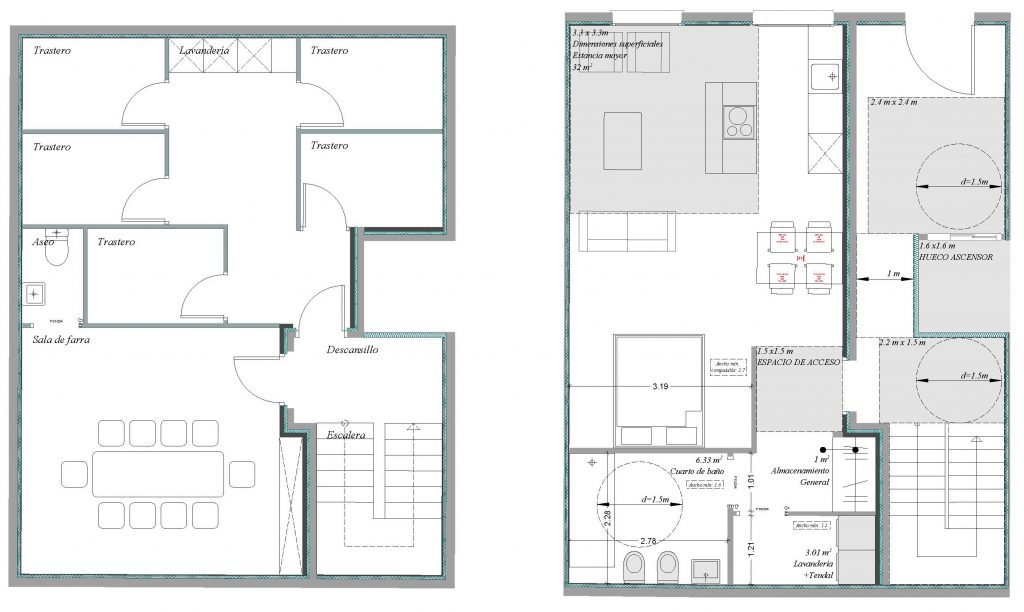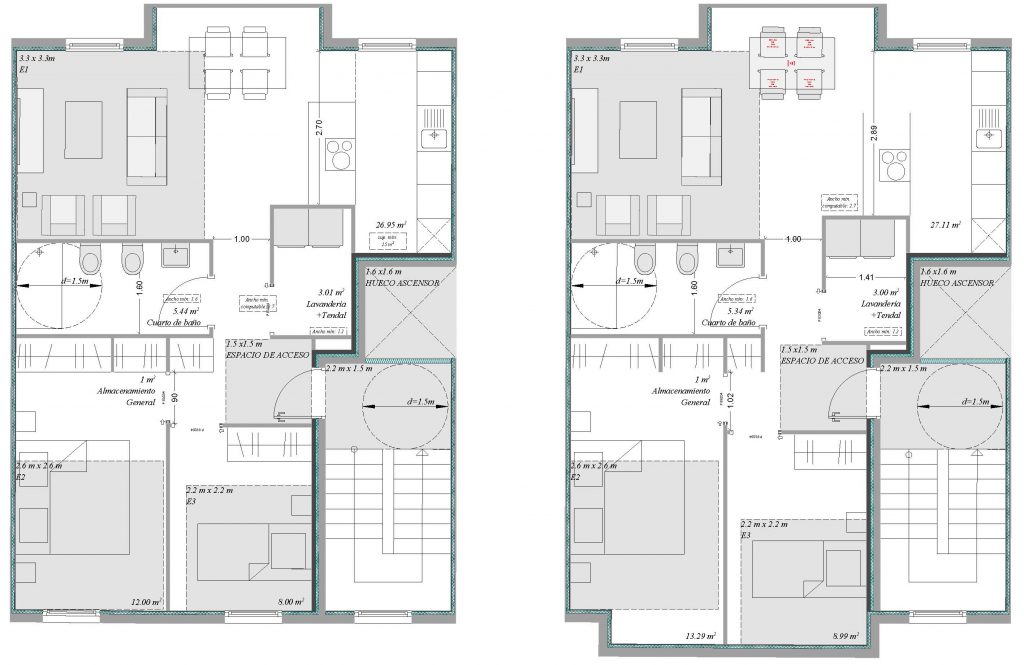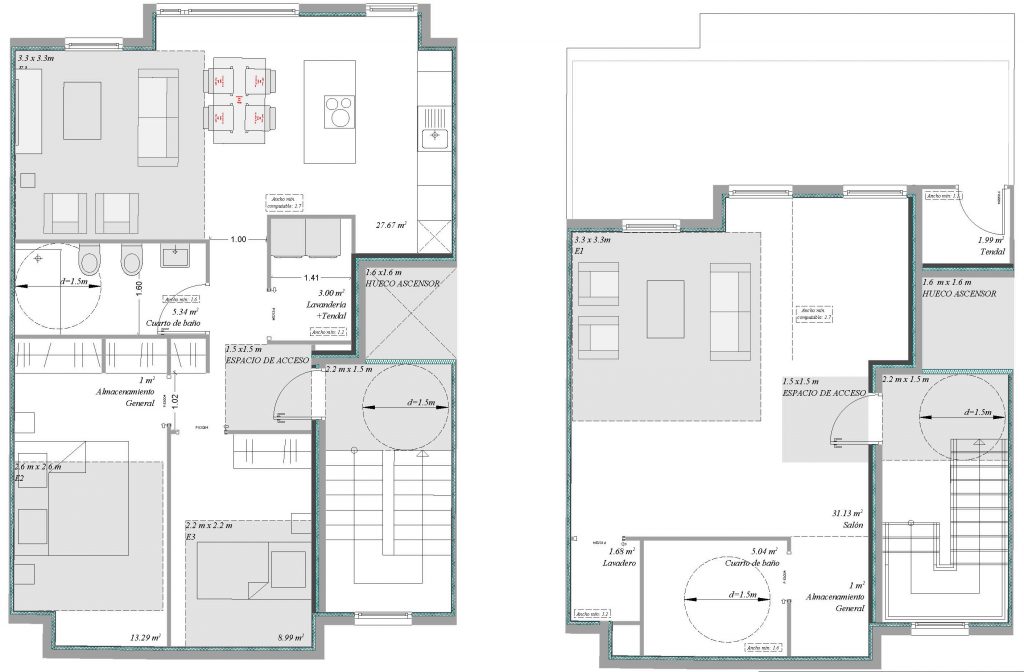 Finally, the façade has to also be continued in the same materials and sent to the City Council for approval.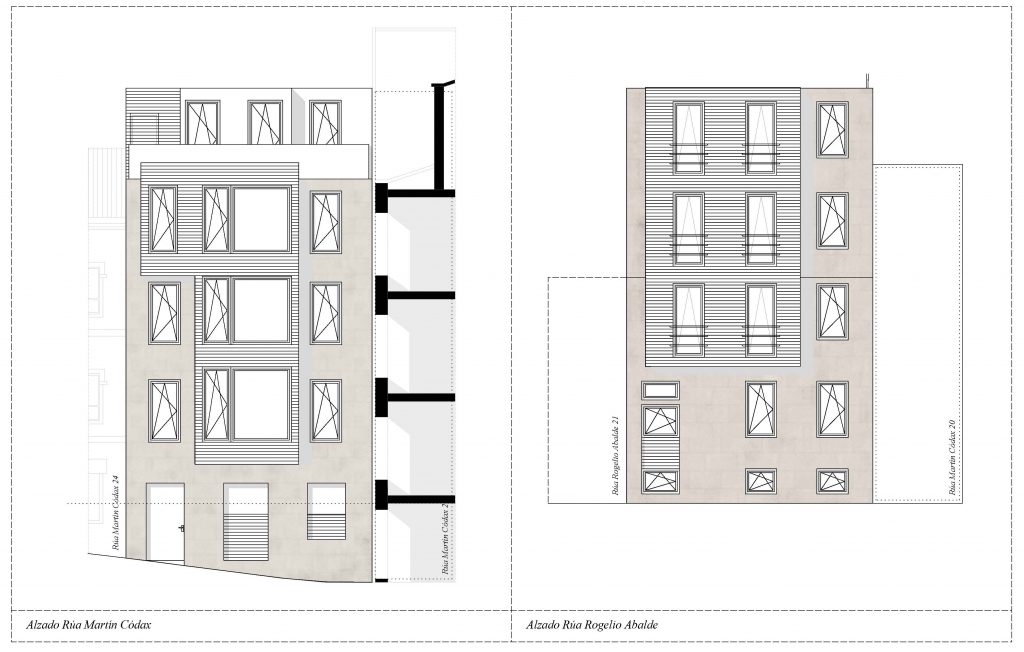 ---