Beau Fortress, competition entry
The proposal uses the research done in the surroundings searching for the best way to create a project that not only belongs in the location, but also looking for a sustainable answer. Most of the times, the sustainable response to an architectural matter are not simply based in new technologies, it has to identify the popular knowledge and be conscious that the construction methods used for centuries are not incompatible with new materials or technology.


Location
Villars, France


Budget
–


Status
Competition



Year
2020


Type
Competition


Client
Jardin des Villars
Position
Main Architect


Team
–


Software
Revit, Photoshop, Indesign
Based on the location – a spot in the site with a quite severe unevenness – the project integrates the landscape, built environment and architecture in the region, adapting itself to the fall. The building creates a fortress in itself, with streets, buildings and walls that faces the golf course but ignores the surroundings, allowing to control the views from the building.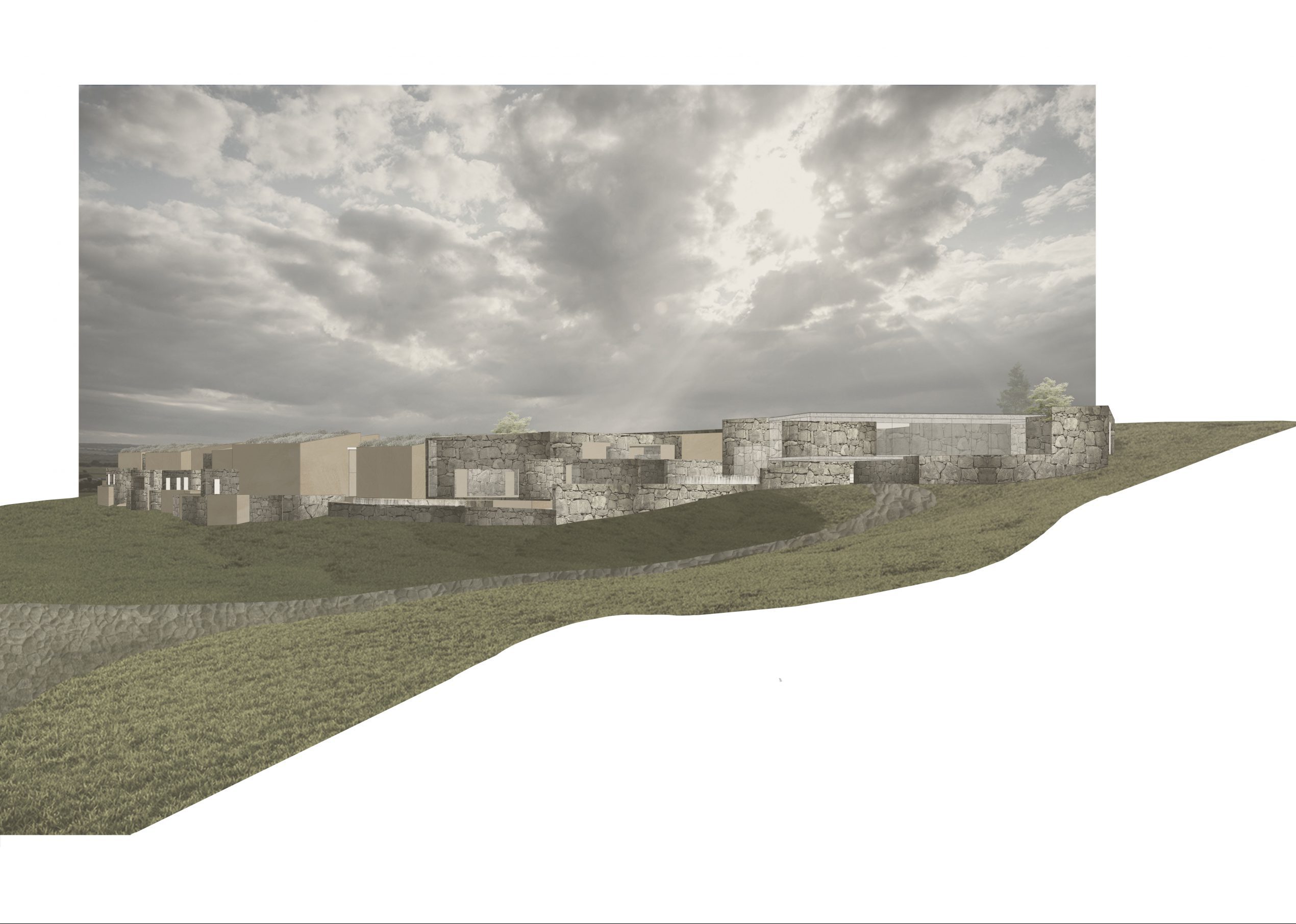 The project has been developed as one building, having in the same complex the spa, the hotel, the restaurant and the conference rooms. From a space that widens from the walls, the visitor can easily acces the three public elements of the project. The hotel can be reached after a long promenade that finally arrives to a jardin d'hiver.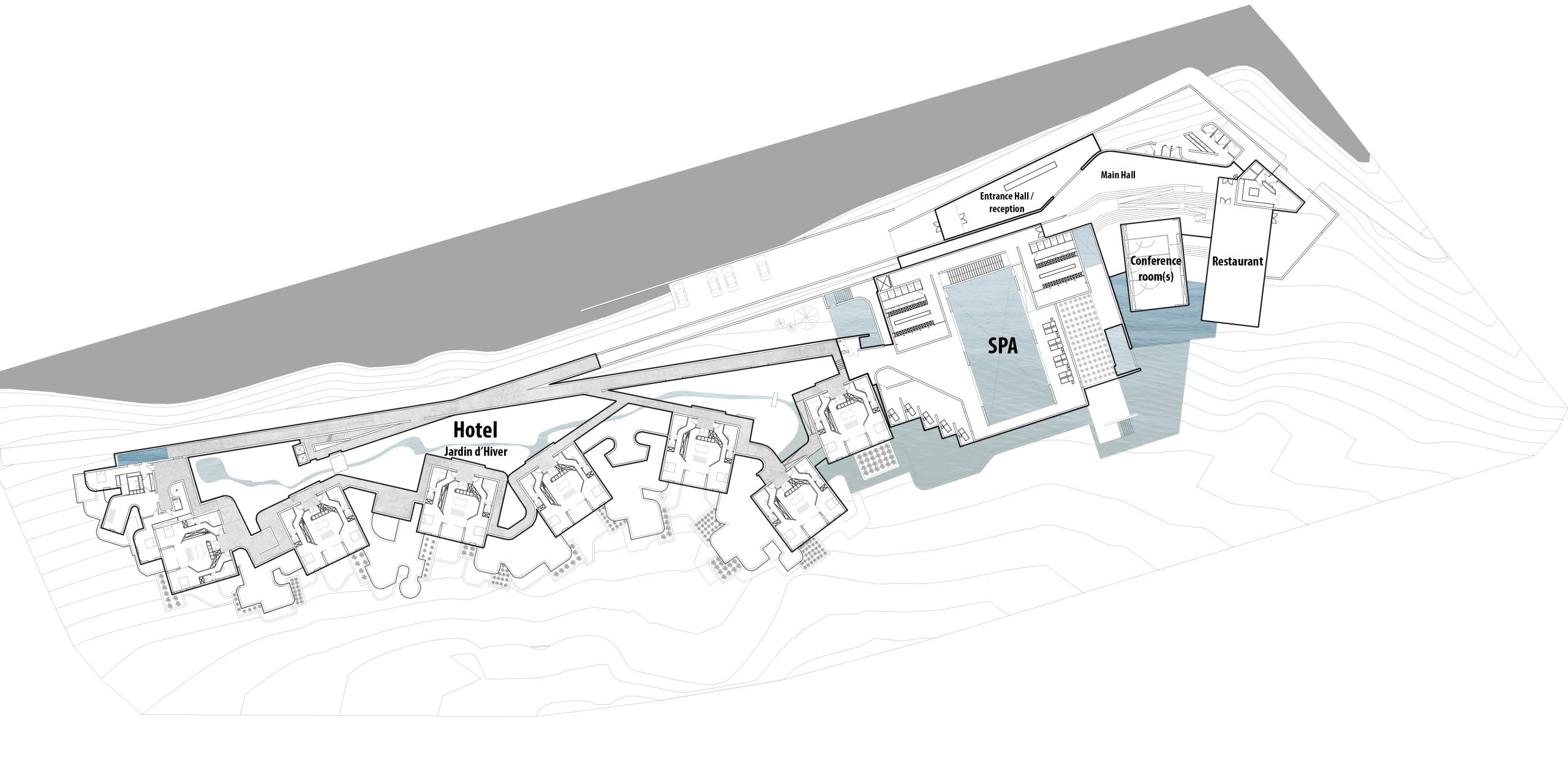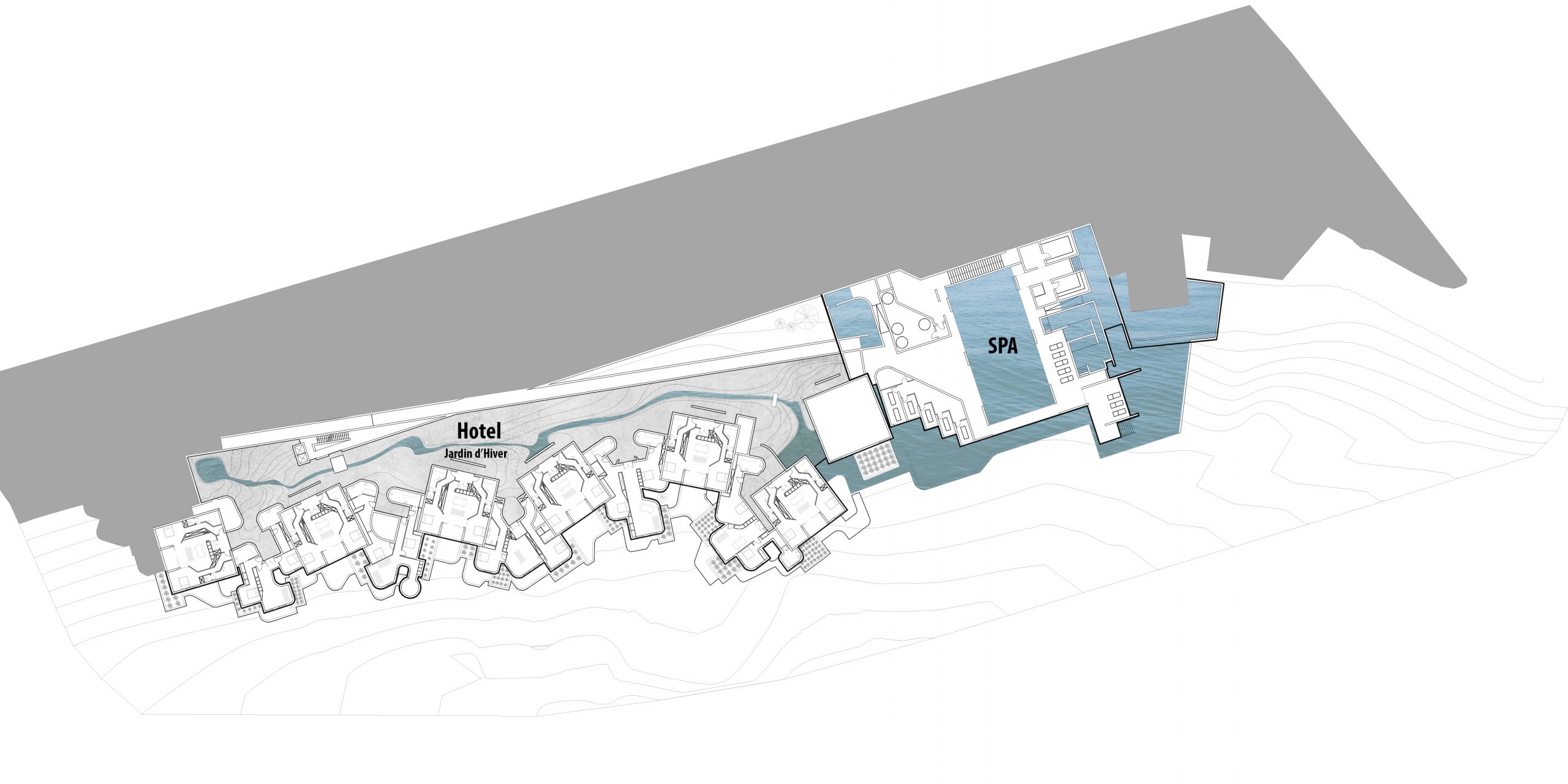 This winter garden is created using the original topography and the parameters that the competition has established for flooding risks zone. Starting there, we made a speace that can be used as a leisure place, a eating living room or even a performance or conference place.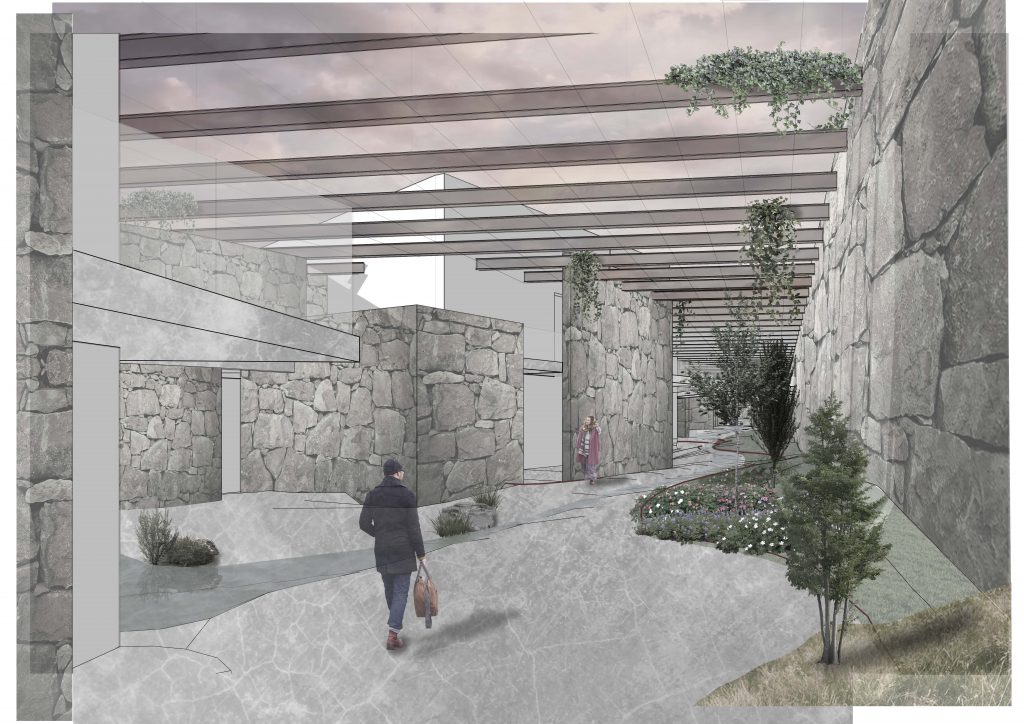 The jardin d'hiver has also a sustainable purpose: in winter, the covered space can produce heating that can be transfered to the annex buildings; in summer, the cross ventilation of the space can be improved with the circulating water inside.


Furthermore, this space, added to the roofs and the terraces that we produced in the hotel space, will be a part of the million thymes and rosemary that have to be planted.


With this, we have done a project that combines the traditional architecture and landscape of the Provence, enhancing it and including sustainable elements, creating a very powerful image of the Golf Club.
---