Carsid Sur la Sàmbre _ Charleroi (Be)
CARSID SUR LA SÀMBRE is a landscape proposal of connection and reuse, that pretends to turn a damaged zone into a new entertaining, didactic and relaxing unit within Charleroi, connecting citizens to each other through a shared space between all the surrounding neighbourhoods. The place is located in one of the most complex points in the city, where Brussels Channel and Sambre river gathers, and this has to be used in the site's benefit. We do not pretend to destroy this place's past; instead, our project repurposes it in a self-fixing space. In so doing, where there was an industrial spot in a privileged position, it is pretended a common area that does not break with the industrial remains, but it improves it. The project is a tapestry that uses the remains of the existing train trails and takes into consideration existing structures. With this, the pattern develops in the ground level and organises communications without forcing them and unifies the whole intervention area. The existing buildings distort the tapestry to enable the track flow.
Location
Charleroi, France


Budget
–


Status
Completed



Year
2019


Type
Urban Planning


Client
Europan 15
Position
Main Architect


Team
Víctor Romero (AS)


Software
Autocad, Photoshop, InDesign.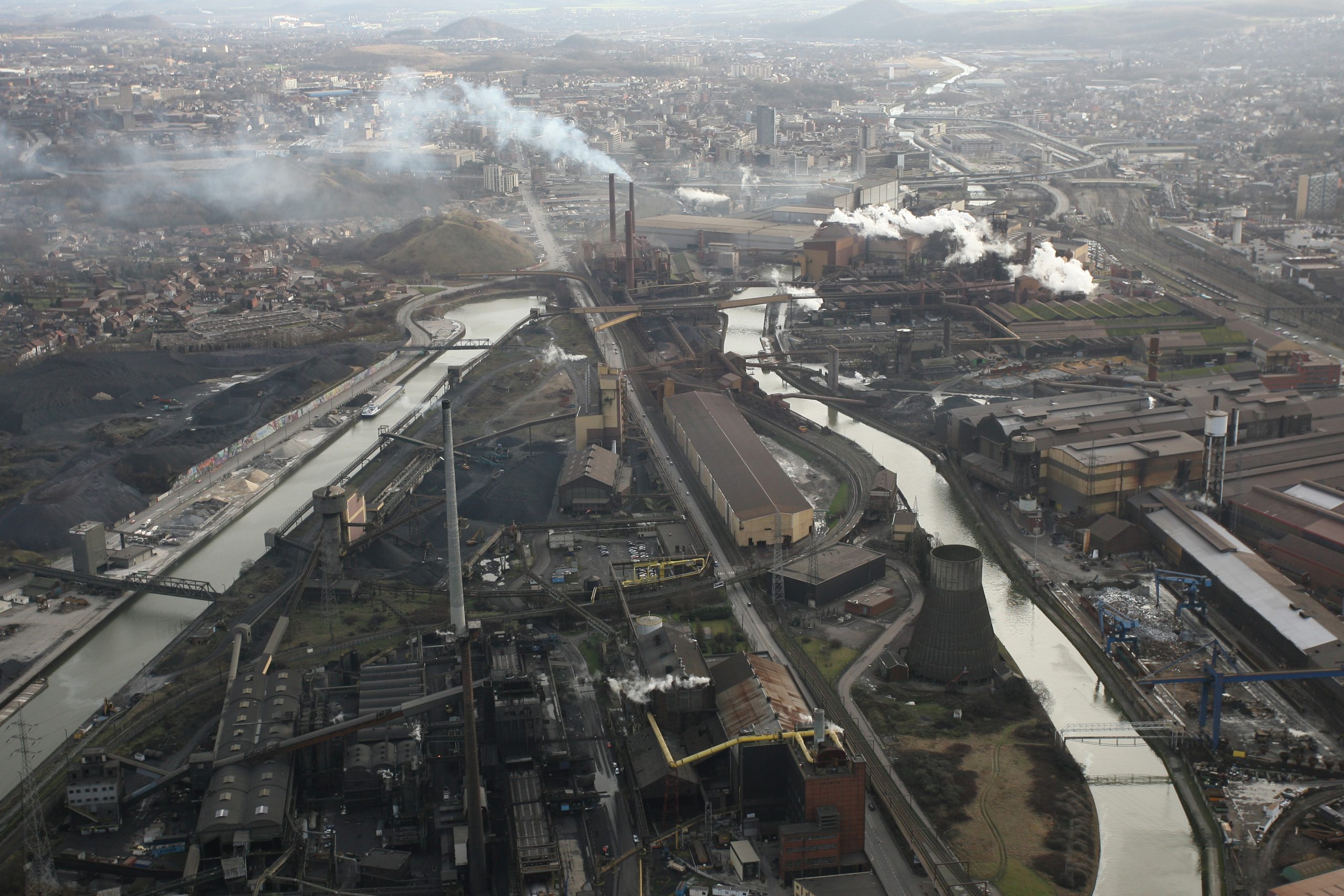 WHY CARSID SUR LA SÀMBRE ?
Wikipedia definition
CARSID

[…was a Belgian steel producing company based in the Hainaut region around Charleroi. Founded as Société Anonyme des laminoirs, forges, fonderies et usines de la Providence the company had three steel production sites at Marchienne-au-Pont in Belgium, and Réhon and Hautmont in France.]


SÀMBRE

[…is a river in northern France and in Wallonia, Belgium. It is a left-bank tributary of the Meuse, which it joins in the Wallonian capital Namur]

Our definition
CARSID

Industrial heritage that MUST be enhanced. History. Unerasable footprint. Pollution. The need to return everything that it has damaged, and be there to see it. Void in the city. Linking space. Artificial basis of the project.


SÀMBRE

Conection. Victim. Pollution.
Water. Playful. Limited resource. In need of improving itself.
Natural basis of the project.

Communication and Scenes
The intervention is structured like a theatre piece that flows with the river. The viewer witnesses the elapse of acts and scenes. Depending on the transportation's speed, the point of view and the route, the observer will hace a relative image of their own. The train observer will have a faster and overall image; a pedestrian observer will hace a more paused and personal view. The communication is structured on the east-west axis for being predominant on the site (as vehicle road and train already use), and it complements with the north-south axis and water flows. North-South axis is not established yet, so we propose pedestrian and bike trails to improve inside and outside connections in this direction.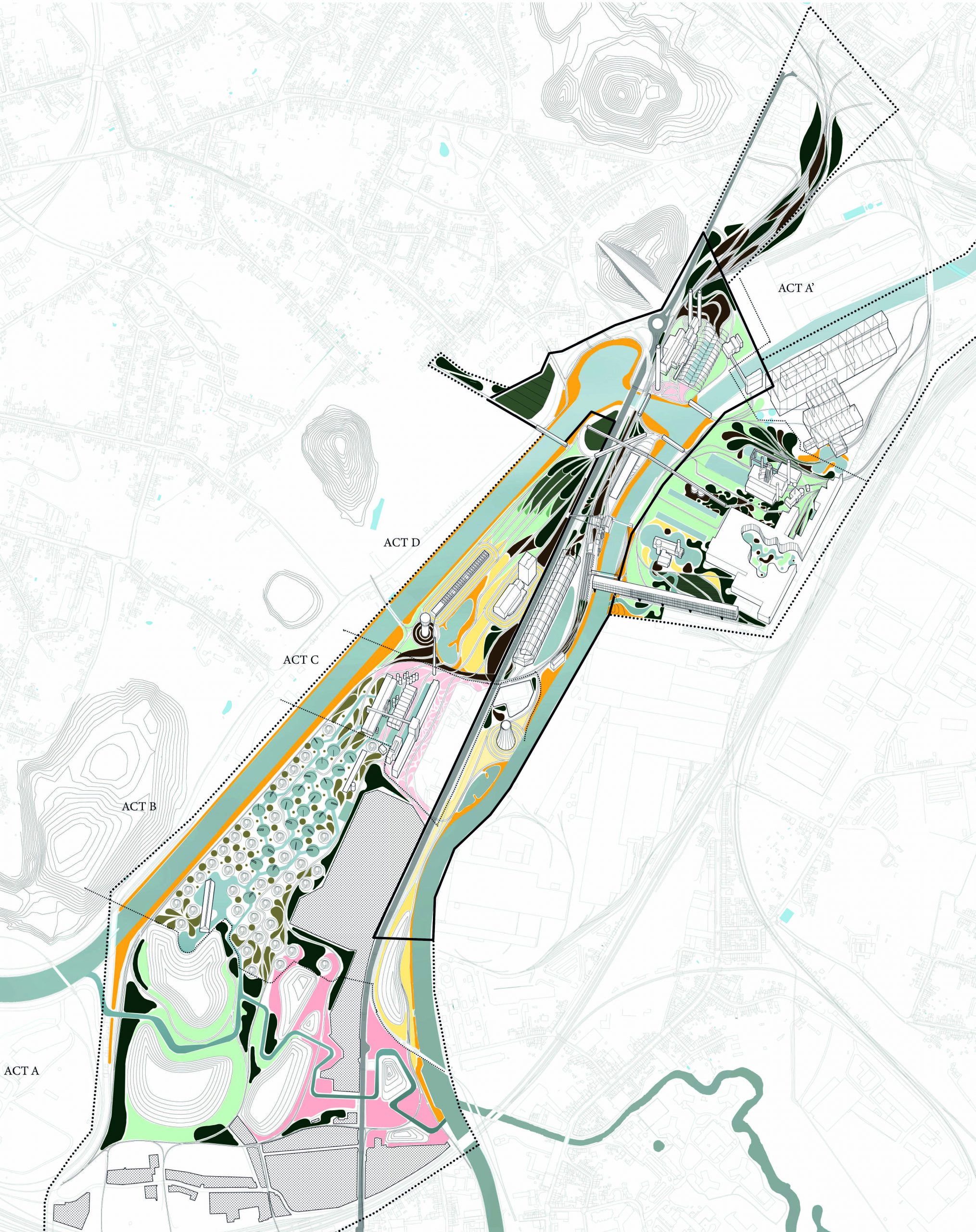 ---