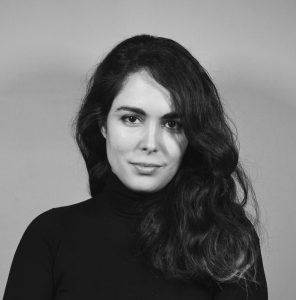 Architect by Universidad Politécnica de Madrid (ETSAM), I began my Architecture studies in 2008, with a clear competition projects approach by the professors attending. The teaching staff at ETSAM offers a wide range of topics and ways of seeing Architecture, and helps yourself to think outside of the box. We also have several conference talks with architects such as Norman Foster, Bjarke Ingels and Peter Cook. In 2011, I made my 4th year at IIT in Chicago.

In 2016, I began my work at FLGN Arquitectos in my hometown, Vigo. For three years, I made several housing projects (most of them building renovations), something that was overlooked at university, from the beginning to the end, including installation systems and site management. Over the three years that I was there, we progress from a two-people architecture studio in a basement to a well developed studio with several projects across a wide range of areas, from retail to landscaping.

I quit my job in 2019, and that year I decided to make a proposal for Europan 15 for Charleroi's site. We had a Special Mention.

Nowadays, I believe that Architecture has to be a tool to improve not only our environment but also our society, and that Architecture sometimes this last years has exploded its visual appearance when mostly our work has to be like a surgery: just in the right place.

I describe myself as a fun and social person, who is always looking for new challenges, or else I get bored. I am a hardworking person that makes herself through her achievements and mistakes and enjoying my hobbies: violin and travel. And I also love my dog and Japanese culture.

Actually, I am developing my Final Thesis in Project Management at Universidade da Coruña (UdC) and studying violin at the Conservatory in Vigo, but I am not hesitated to change my life for a good job opportunity.