Landscape proposal for the Duchess' esplanade
The studio completed in 2012 the Interpretation Center of Rande. Nearby this location there is an esplanade formerly used as a container storage. Redondela City Council does not want this to maintain its industrial use, so they propose to our studio the creation of a landscape project for the site.

The project presents a space that connects the village and the Interpretation Center and creates a huge stage to avoid the height difference and outdoor natural swimming pools.
Location
Redondela, Spain

Budget
–

Status
Paralysed



Year
2019 –

Type
Landscape

Client
Redondela City Council
Position
Project Architect

Team
FLGN Arquitectos

Software
AllPlan, Lumion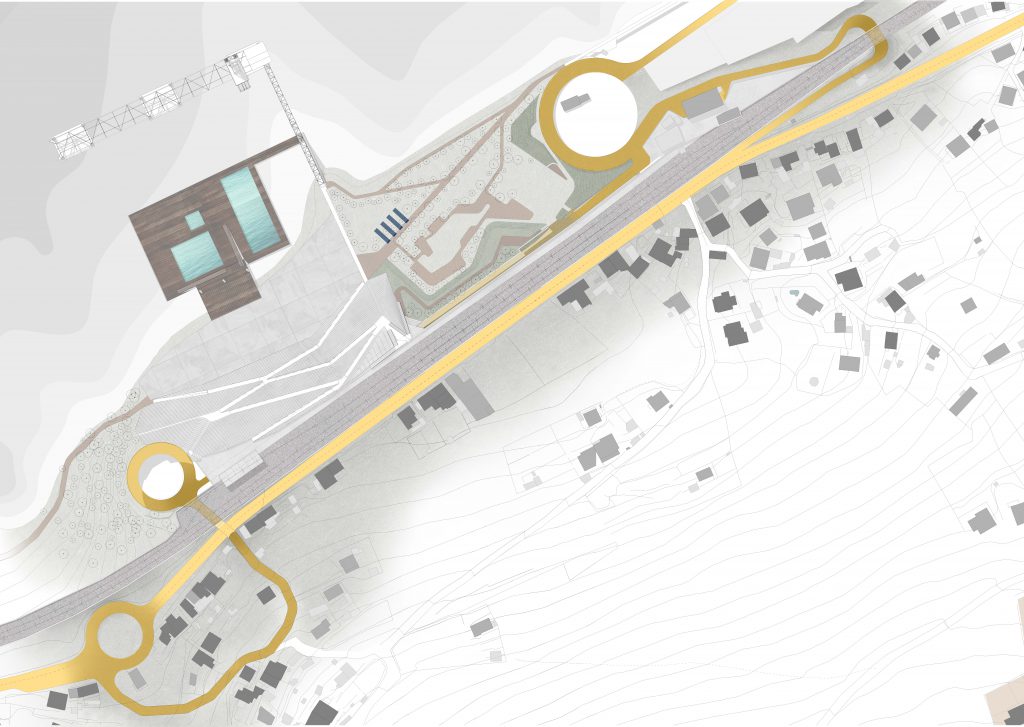 The project is divided in two big spaces: one is designed as a big stage with the Rande Bridge and the loading dock as the background. The other is a tree covered area for sports and leisure.

The stage space avoids the height difference creating stands, where ramps and stairs divide the spaces and allow walking down to the shore. In the upper part, will be a train platform to enable train public transportation to the park. Under the stands, there is a parking lot for buses and cars. Between the stage platform and the loading dock, we developed three natural swimming pools for citizens, as San Simón inlet does not have too many beaches.

On the other side, pedestrian paths will be created through the trees, and also a huge outside climbing wall, and multipurpose sports courts.

Finally, this will be part of a bigger intervention in the south harbour of San Simón inlet, linking the Rande Bridge and Redondela through the Battle of Rande Interpretation Centre, the Meirande Park, and other underrated industrial heritage in the area.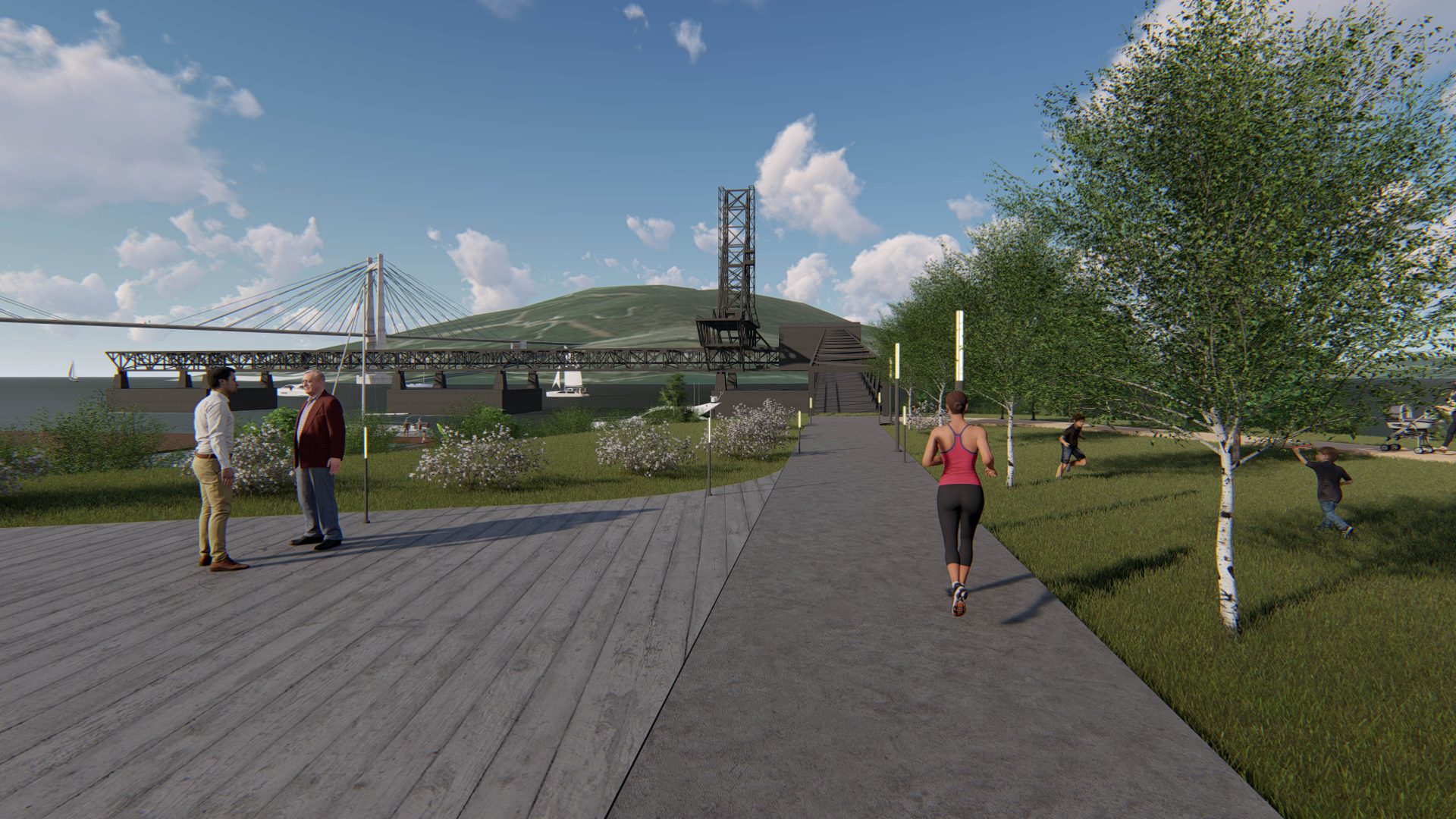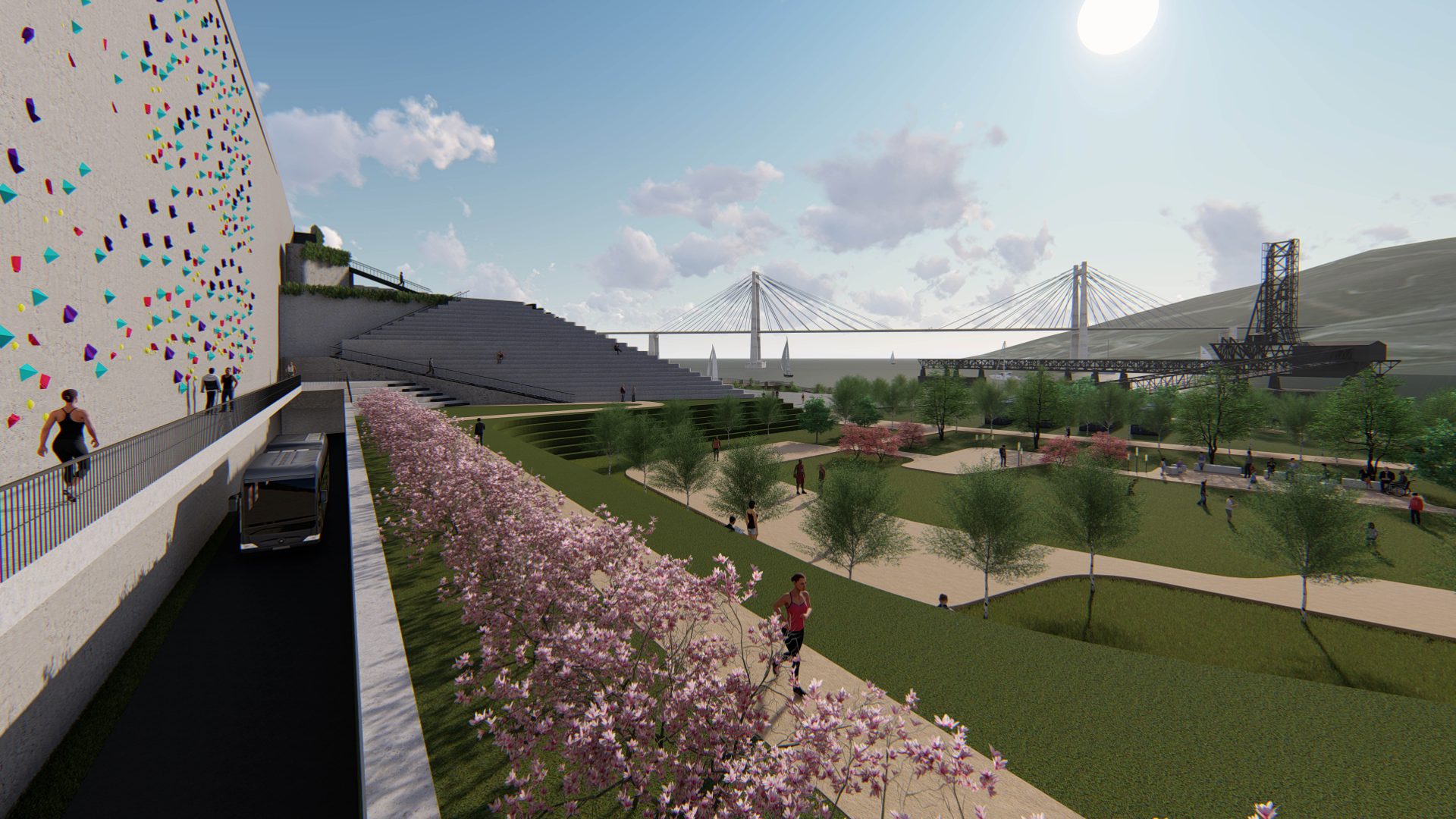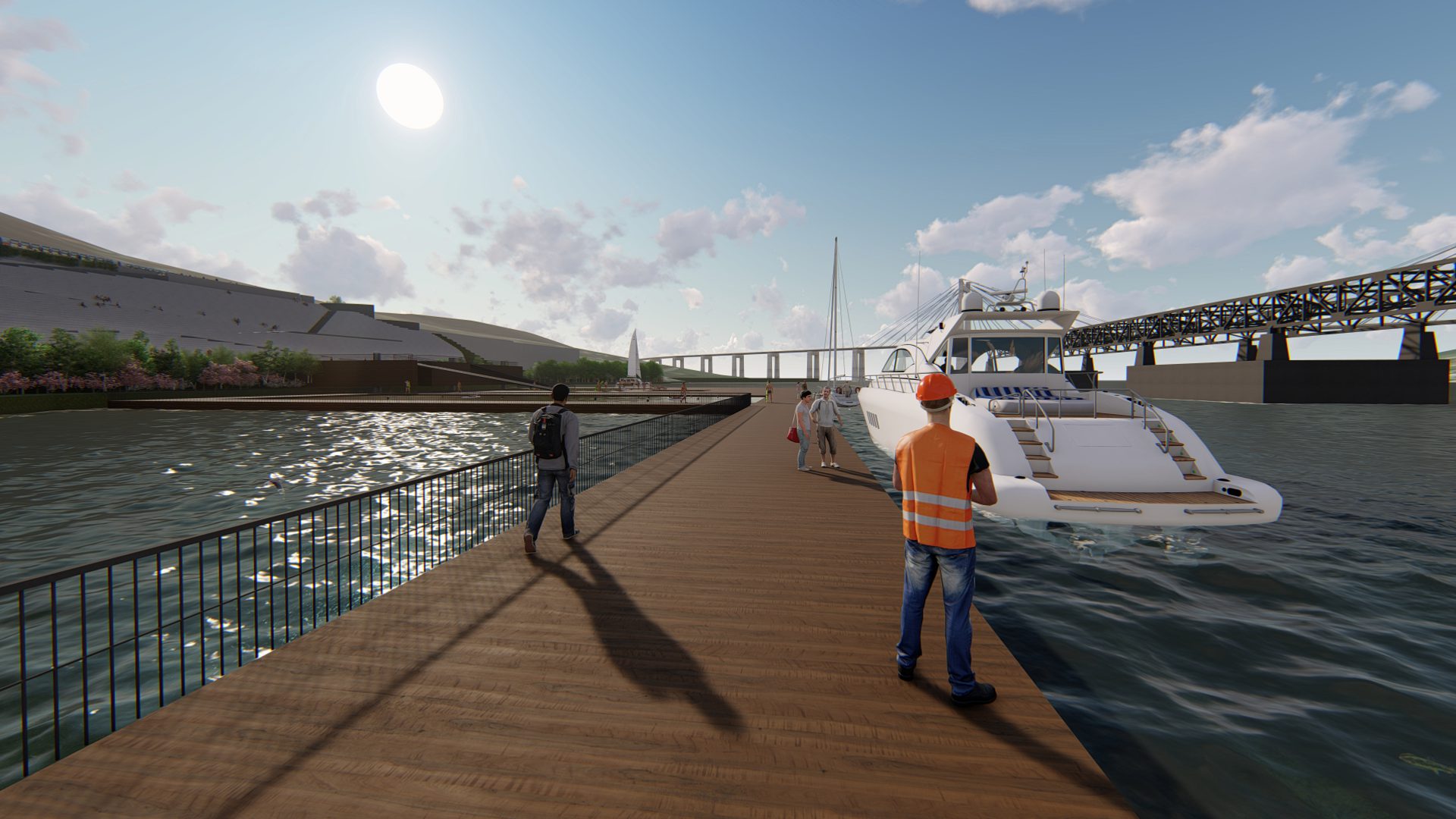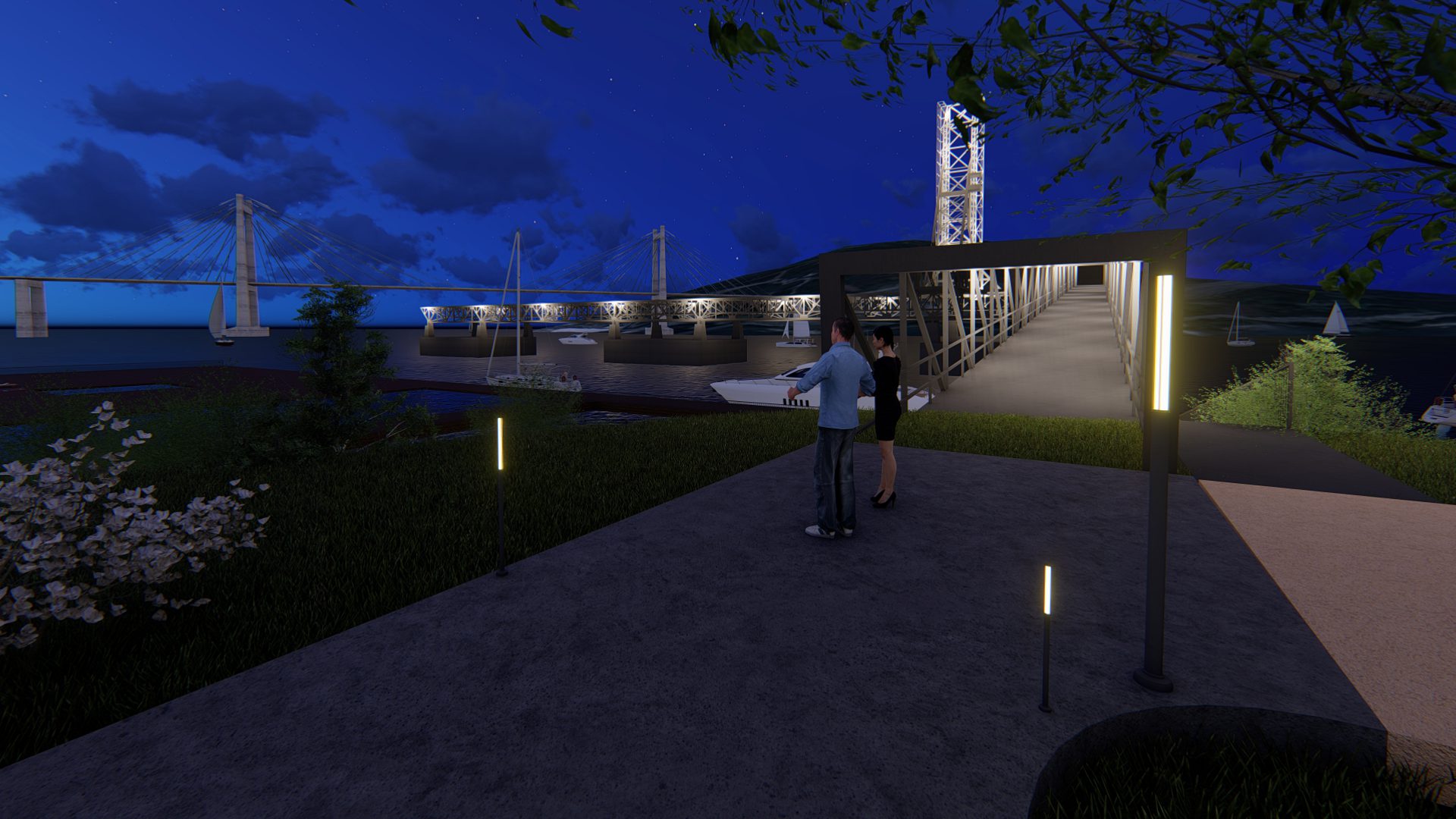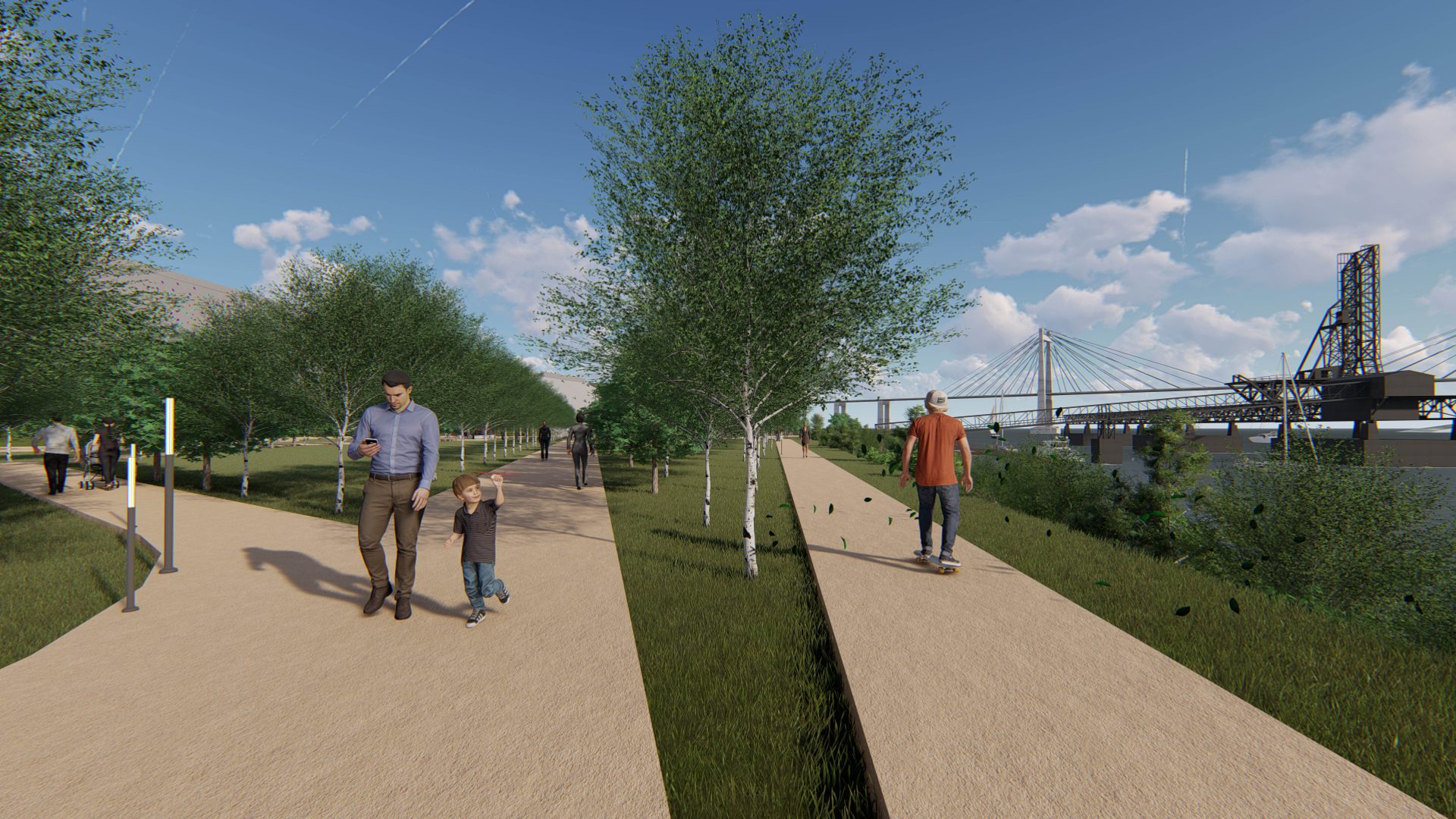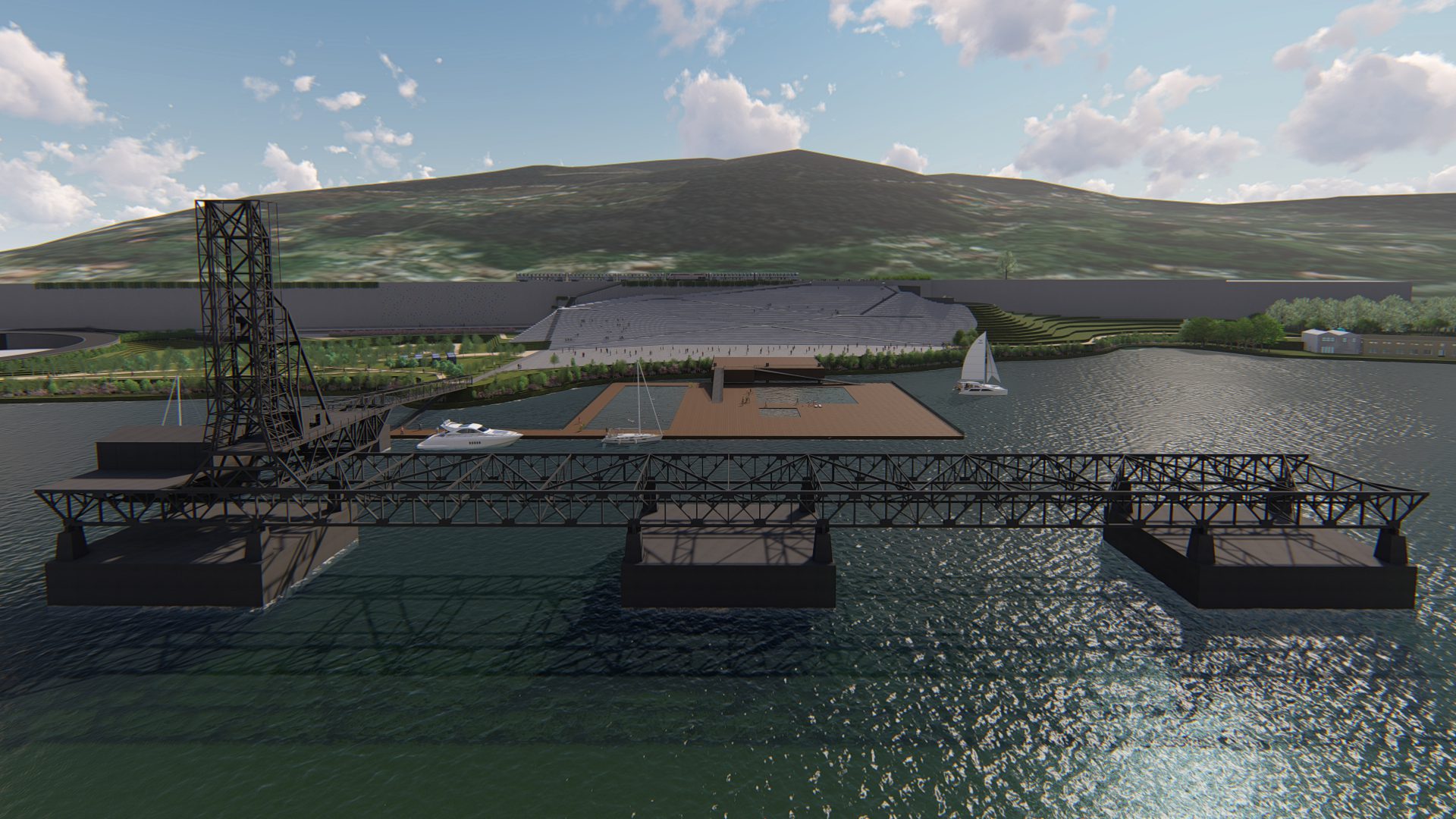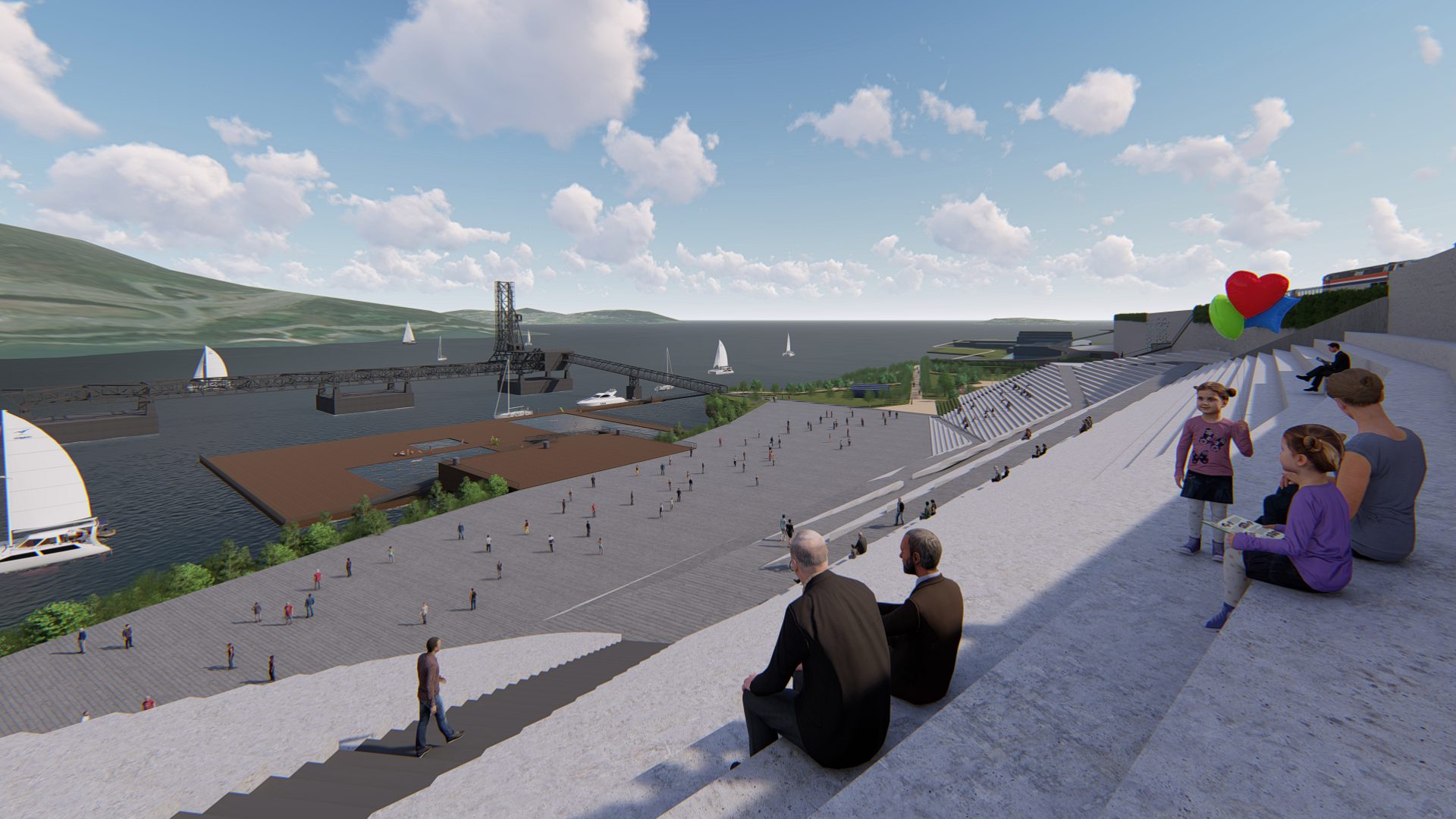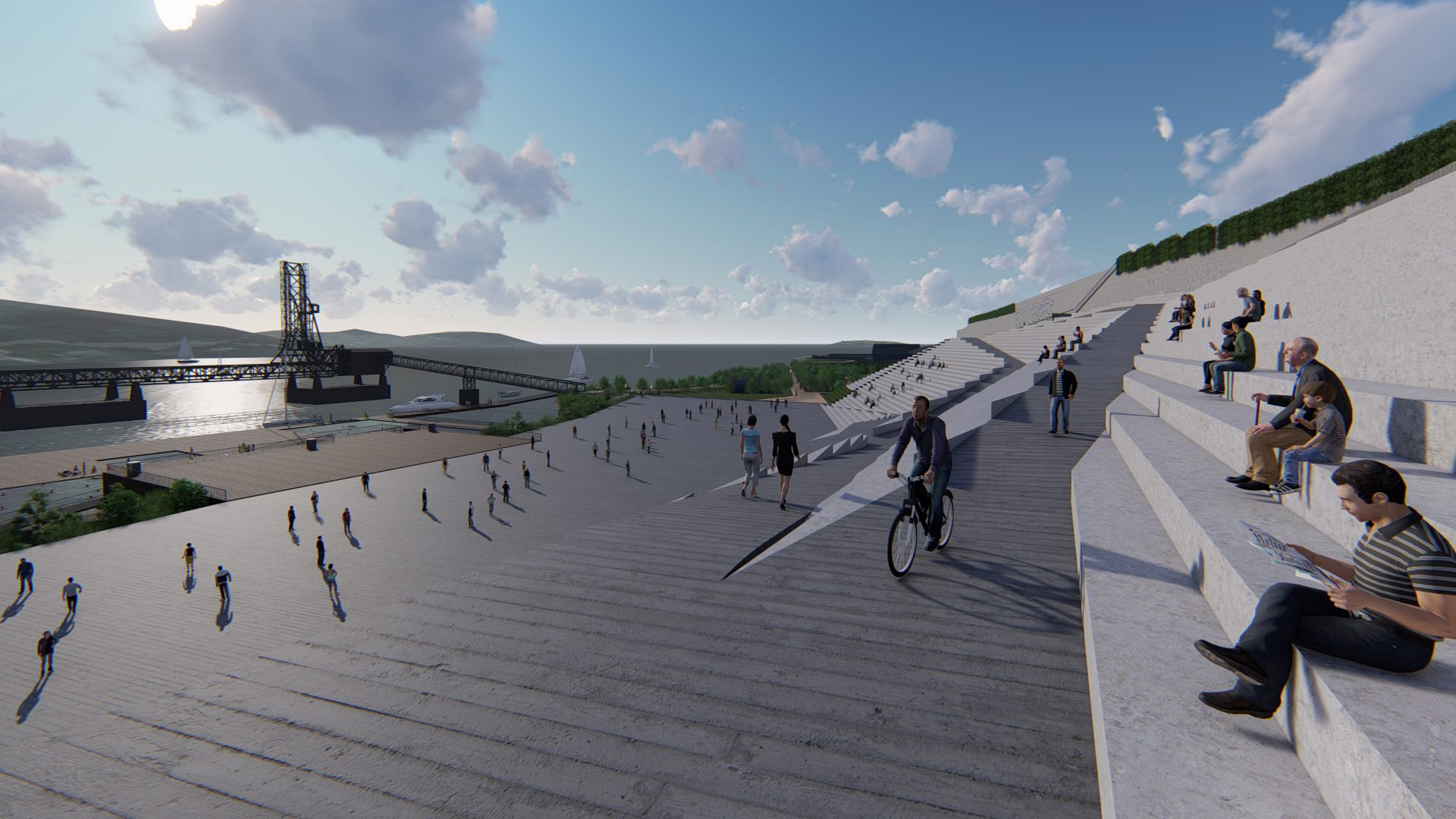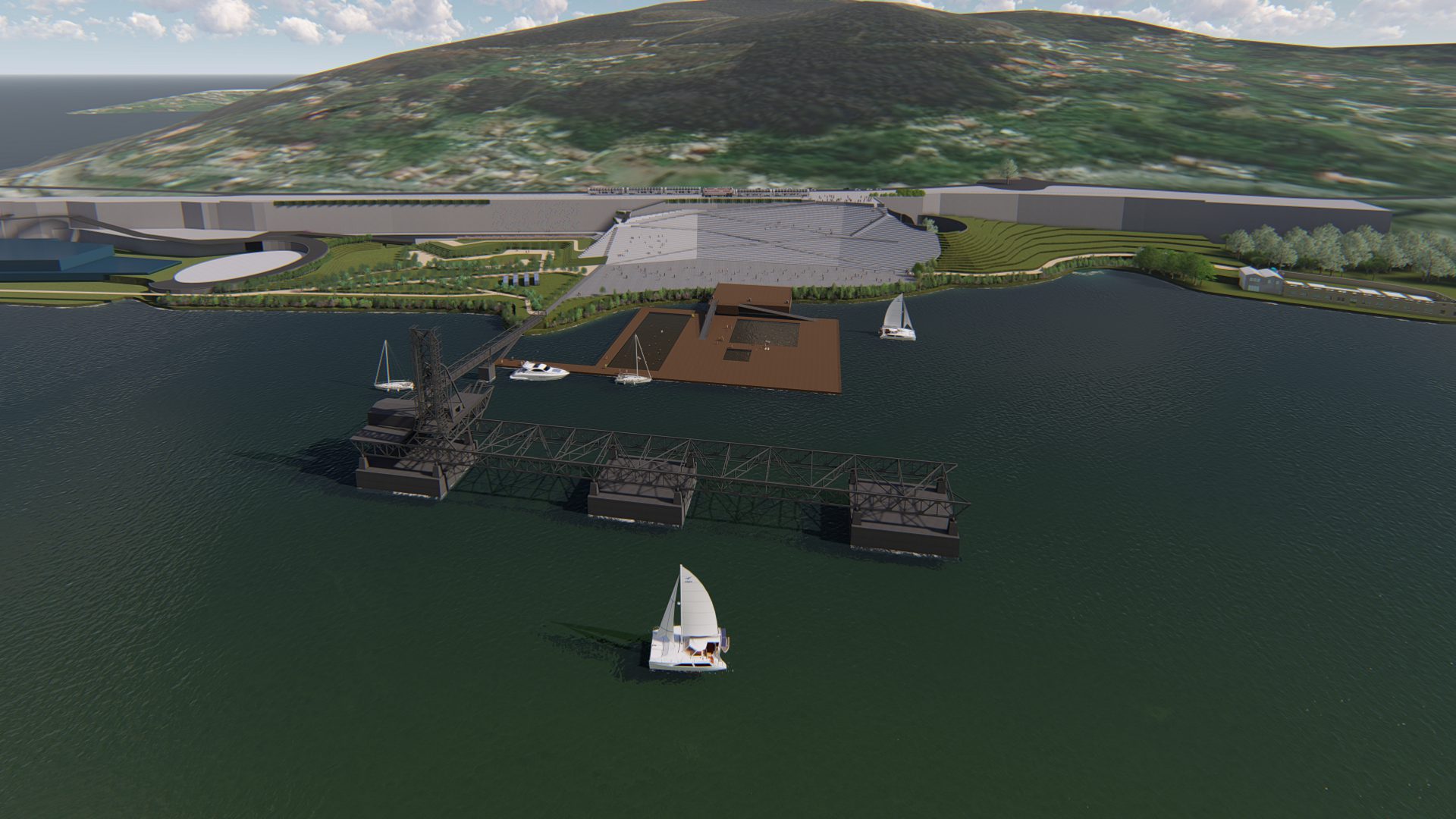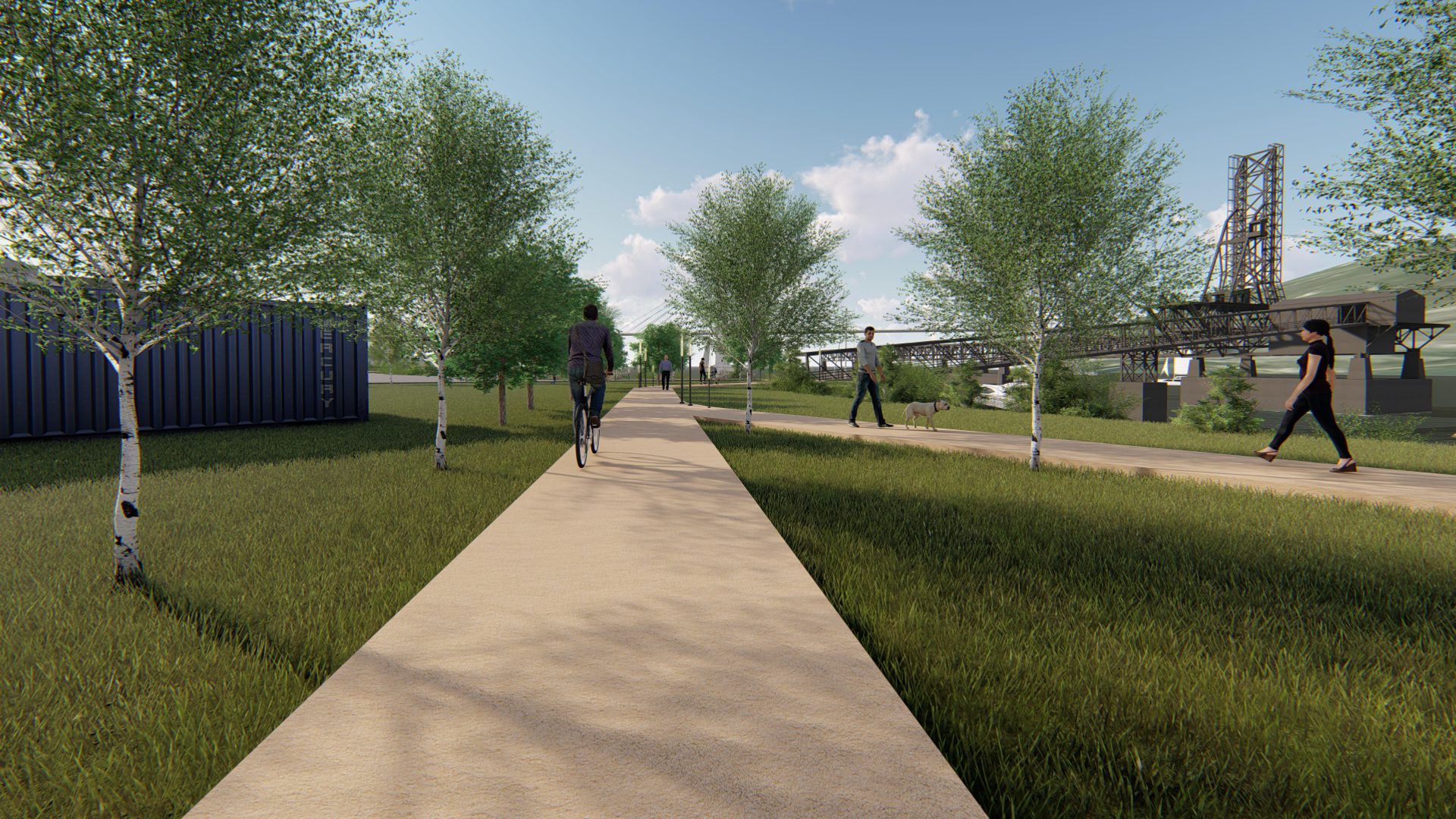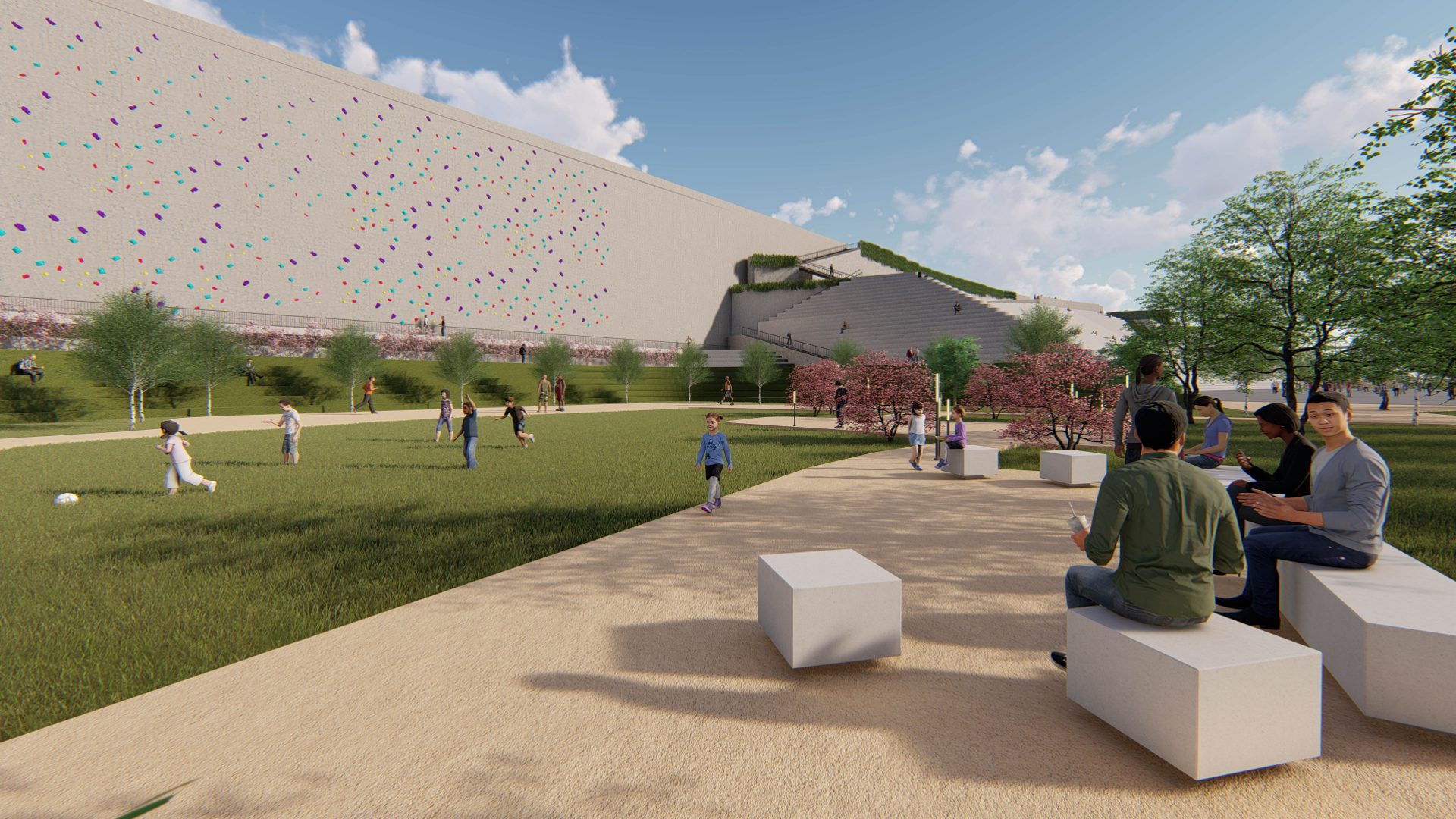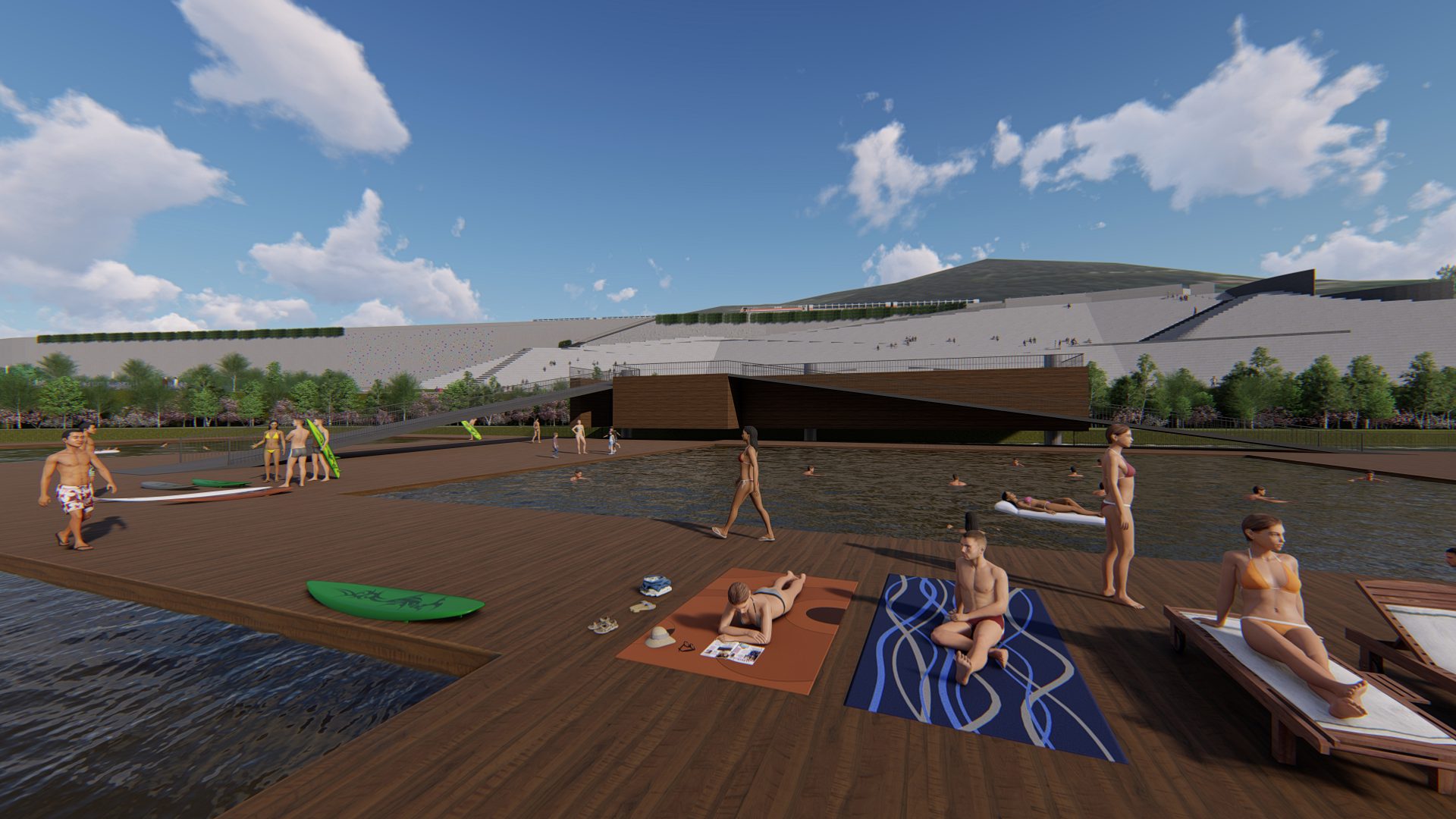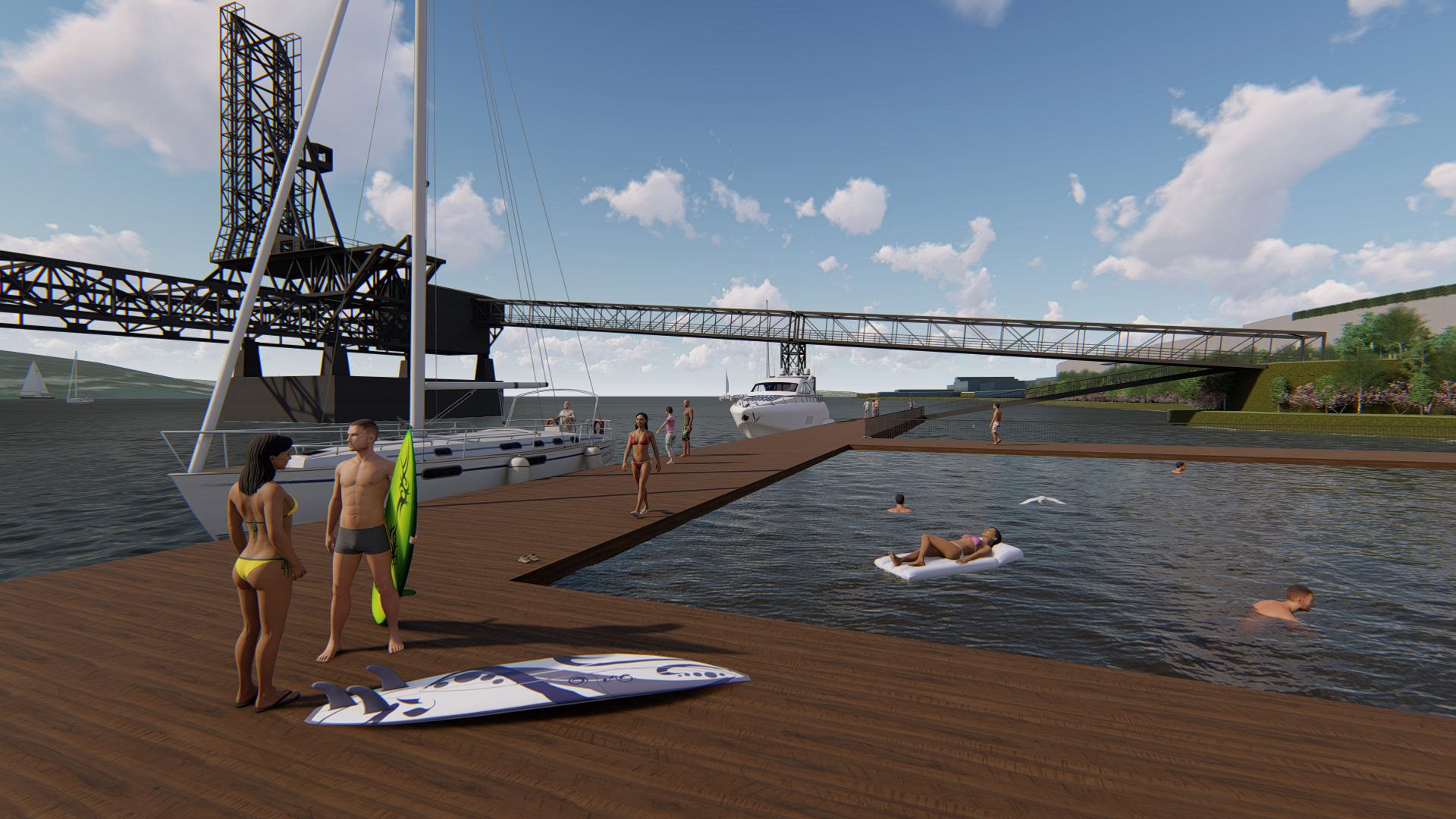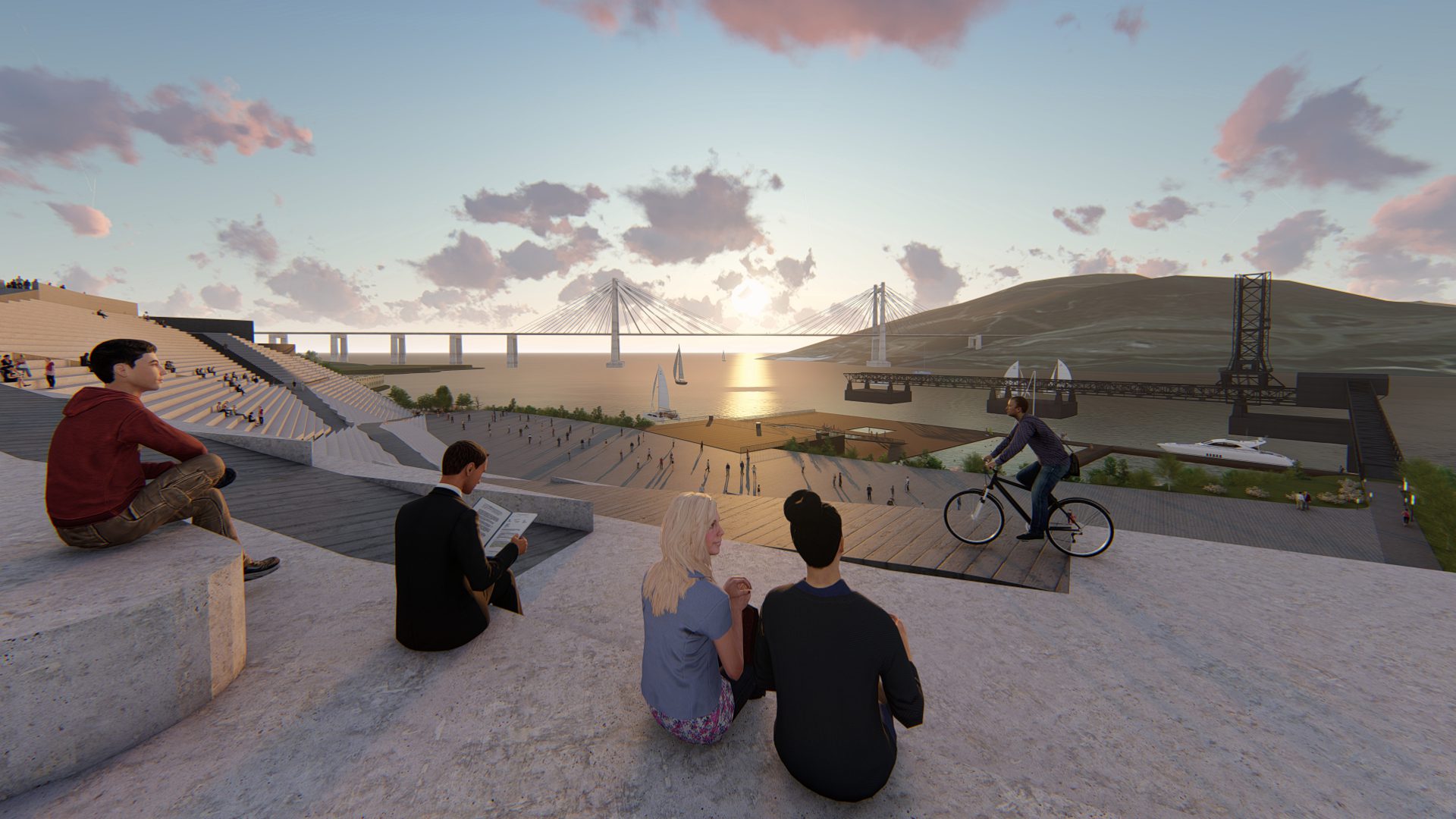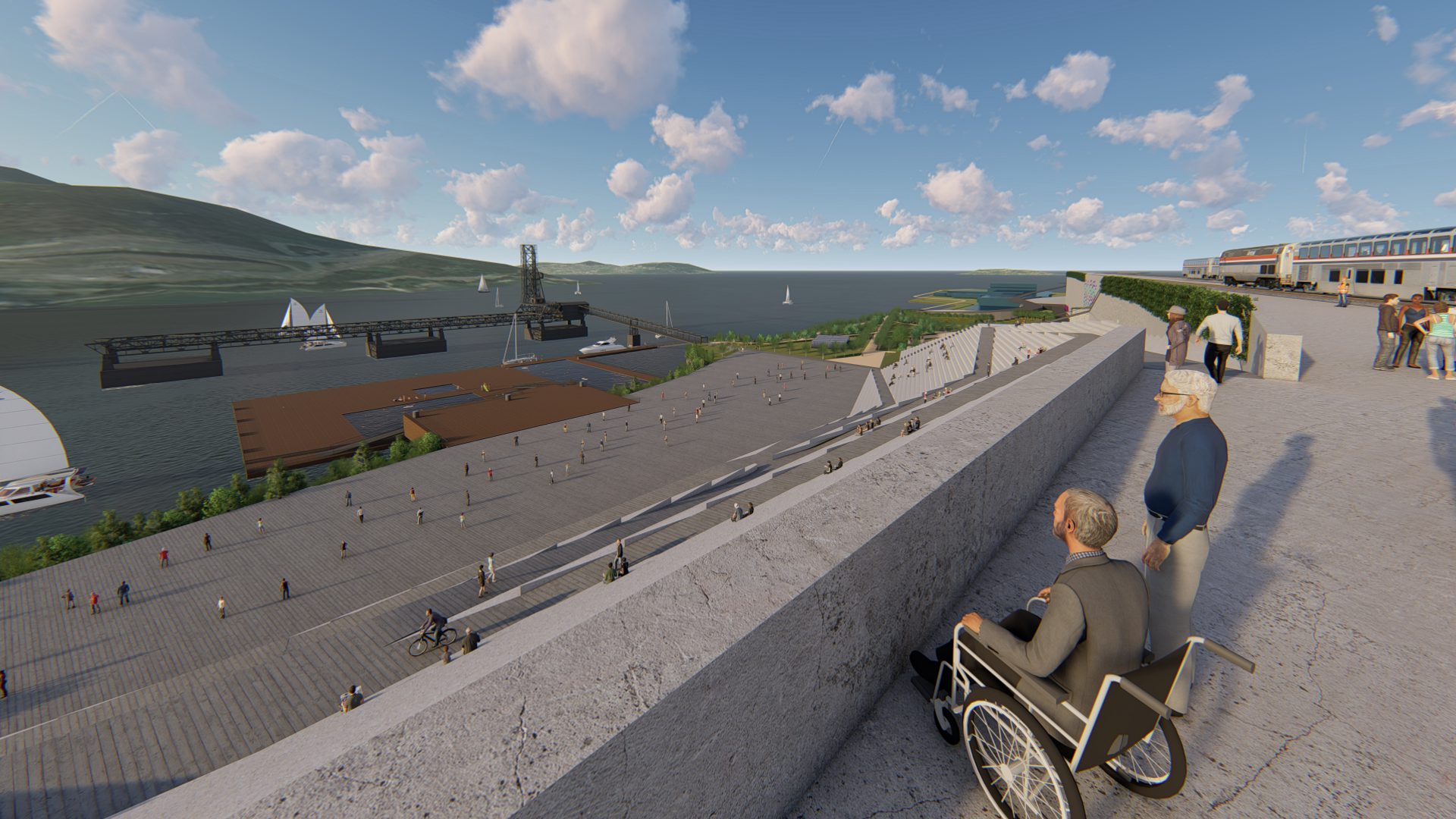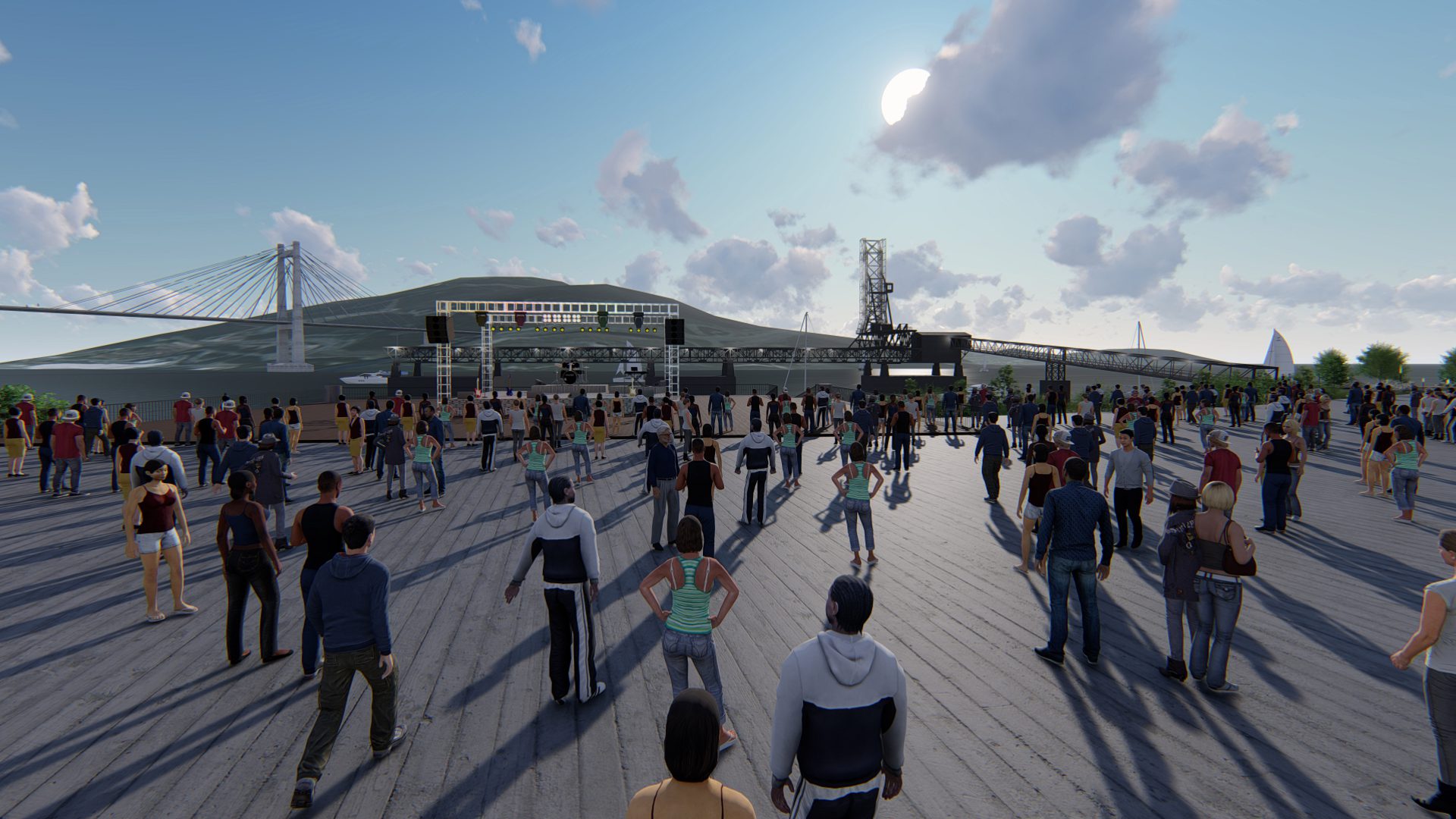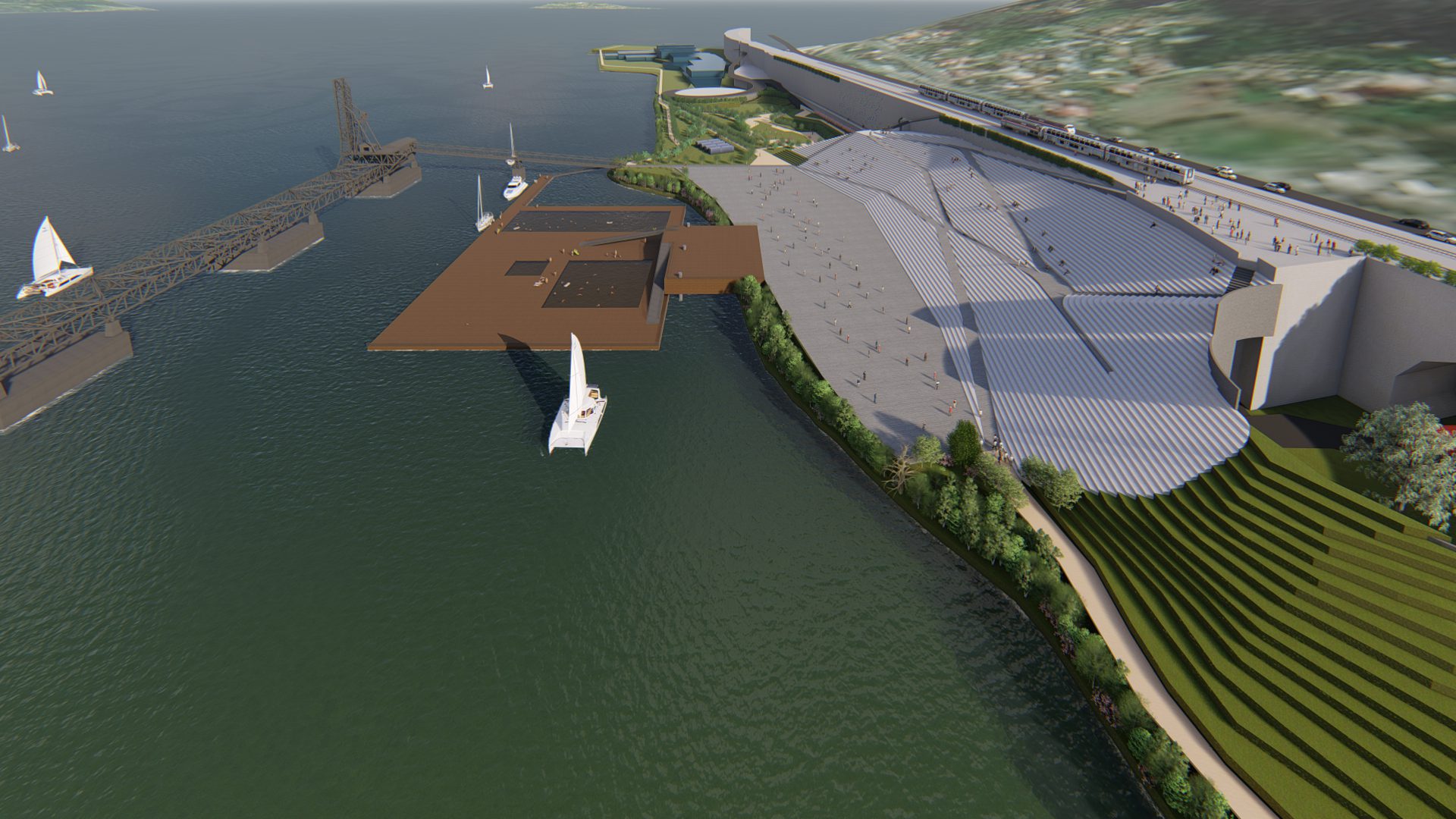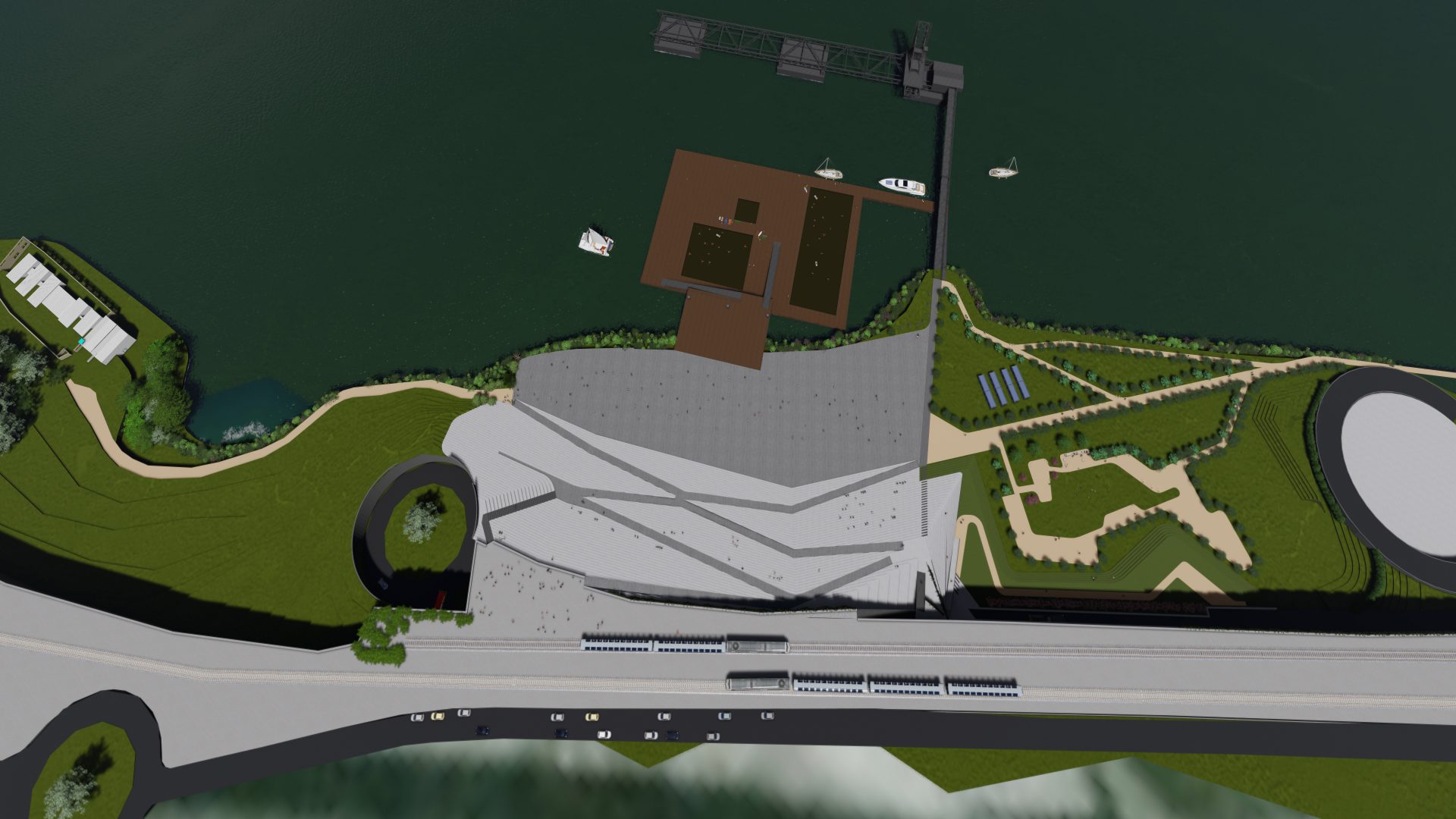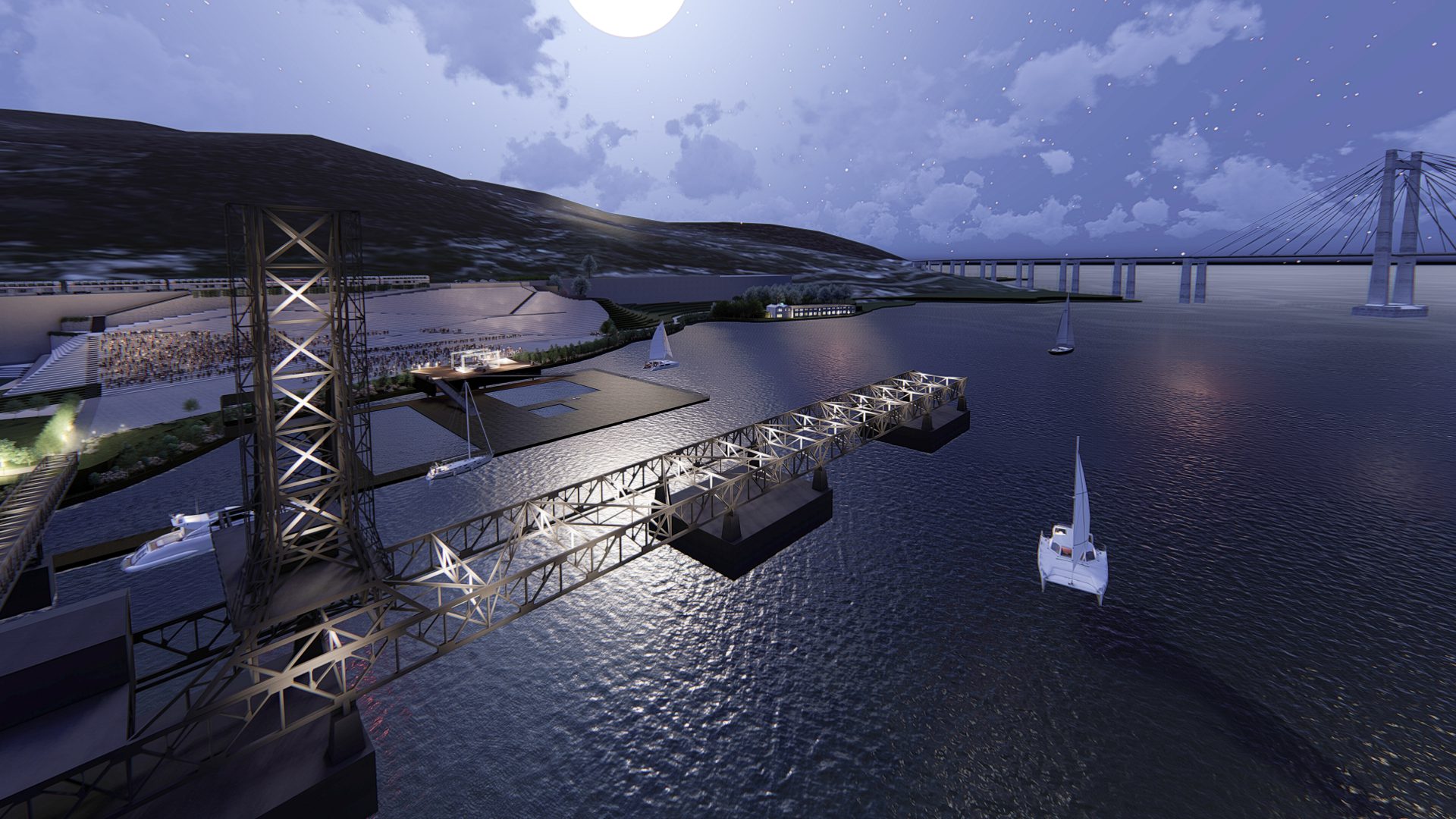 Press publications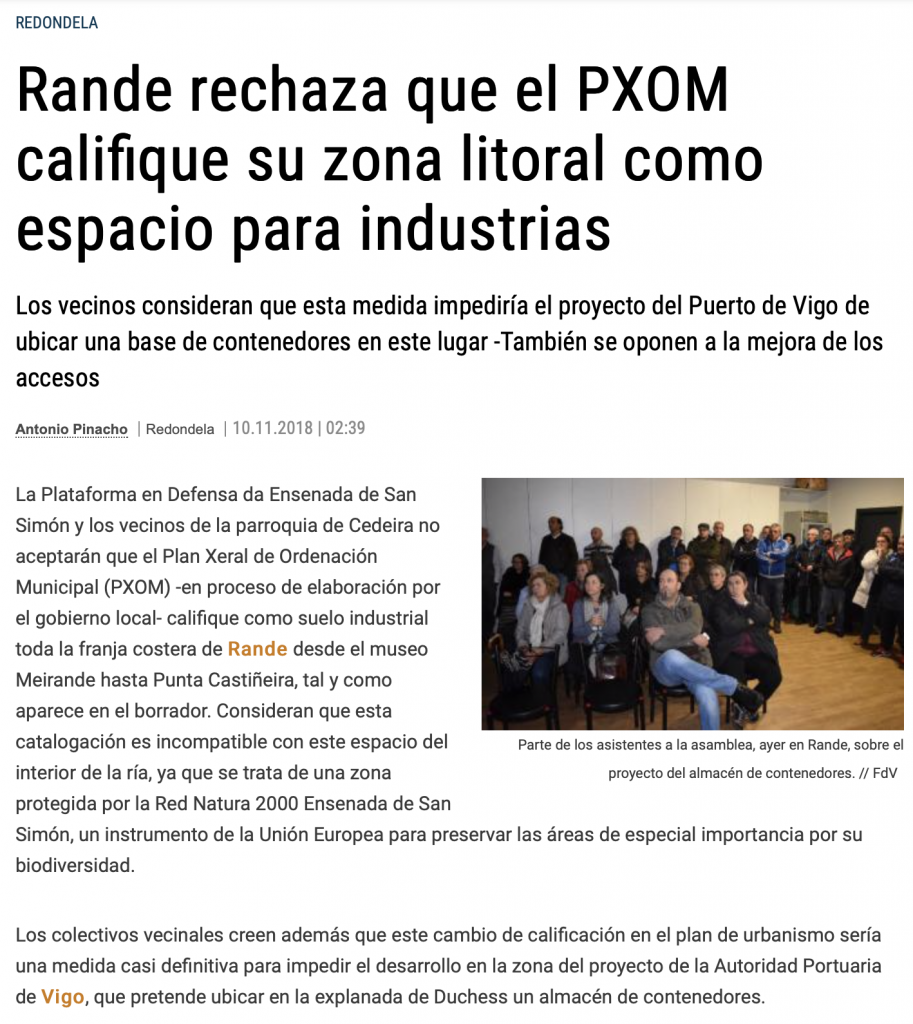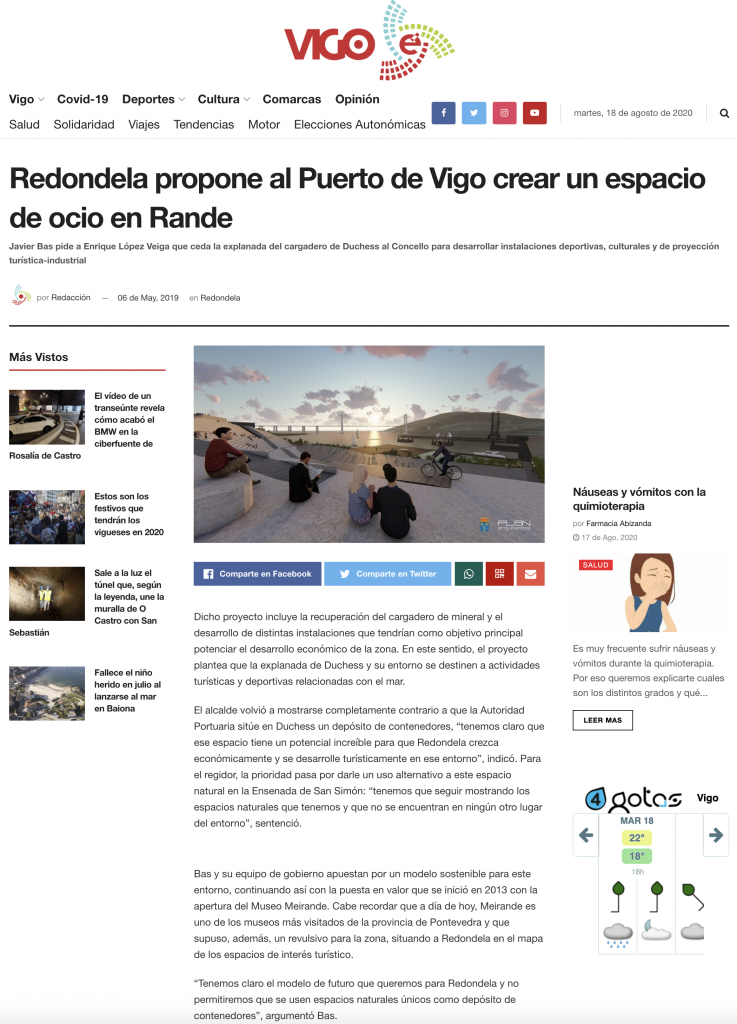 ---