Client: Consejo de la Juventud de Valladolid
In partnership with: El Rincón Sinfónico Podcast (Héctor Varela)
El Rincón Sinfónico is an online Podcast broadcasted in Youtube and Spotify based in Valladolid that talks about Classical Music, making interviews to great personalities in the Classical World, always based in a single piece or composer.
With the creation of a new magazine for the Consejo de la Juventud from Valladolid, the organisation asked El Rincón Sinfónico to do a publication to appear in the magazine's first number. Hector -the podcast's owner- asked to join forces to create a chronology that reflects the evolution of Academic Music from the XI Century till now.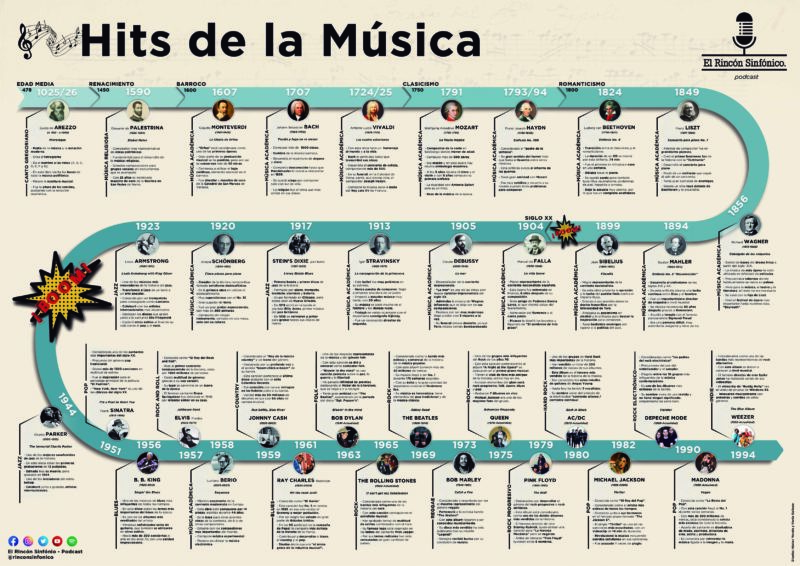 The result is a dynamic design A3 design that reflects clearly the commisioner's purpose.